2021 IPPE: COVID-19 and its impact on global trade
COVID-19 has served as a catalyst for changes in digitization, deglobalization, economic and social turmoil, consumer habits and price dynamics.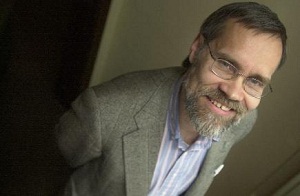 During the 2021 IPPE, Dr. Paul Aho, economist and consultant with Poultry Perspective, spoke on the impact that COVID-19 will have on global trade going into 2021.

The best way to think about COVID-19, Aho said, was as a "portal to a different world."
"We had the 'before times,'" he said. "We know what they were like. We have the 'after times'; we're not quite sure what that'll be like. But it's going to be a different world."
How digitization will change poultry businesses
In the poultry world specifically, Aho expects that poultry and egg consumption will continue to grow. There will, however, be changes to the supply chain. Specifically, we can expect more automation and digitization.
"I like to use the example of cabs and Uber," said Aho. "People that owned a fleet of cabs thought they were in the cab business. Uber knew they were in the internet business and put a lot of those cabs out of business."
As a result, every company has to be "an internet company," including poultry suppliers, poultry companies, supply chain, etc., according to Aho. Many of them are already well on their way, leveraging internet technology to more quickly fulfill orders, engage in traceability efforts and more.
How consumer habits will impact the poultry sector
Consumers have been forced to change their habits in a post-COVID world:
more cooking at home
more online shopping
more takeout
less money spent in restaurants
Thus, Aho predicts a slower growth of pork and beef and a rising growth of farmed fish, chicken, and other sources of protein.
In 2000, world chicken production was 60 million metric tons. Currently, that number sits at 100 million metric tons, with an anticipated 120 million metric tons by 2030. Even without consumer changes, world chicken production keeps increasing, so he expects that trend to continue in 2021 and beyond.
Additionally, egg production follows a similar trend, with 50 million metric tons in 2000, and an anticipated 90 million metric tons by 2030.
How nationalism will impact poultry prices
While nationalism seems to be a growing trend, especially after COVID-19, Aho predicts that trade will continue to rise, representing 12% of world production.
In terms of US poultry exports, paws and leg quarters dominate exports. In 2019, the US's top buyers were Mexico at 1.5 billion pounds (21%) and Cuba at 500 million pounds. In 2020, top buyers were Mexico with 1.6 billion pounds, and China with 1.4 billion pounds. Assuming US-China trade relations remain cordial, China could soon become the largest US poultry export market.
China delivers an extra $1 billion in top line sales per year, including $600 million worth of paws and $400 million worth of leg quarters, drums and wing tips.
In the future, Aho expects to see the price of leg quarters and thighs go up, from $0.28 per pound for the Northeast price of leg quarters, up past $0.30 per pound this year. Ultimately, Aho sees a long-term rise in the price of meats, more consumption in the US, and perhaps more open markets in the future.