Bacteriophages as a viable alternative to antibiotics in poultry
The problem of antibiotic-resistant bacteria
The moment of introducing antibiotics was a turning point in medicine. Antibiotics revolutionized the industry, displacing other methods of combating microorganisms, and contributed to the development of various medical therapies, e.g., chemotherapy, and transplantation.

The phenomenon of antibiotic resistance appeared at the beginning of antibiotic discovery, but due to the rate of discovery and introduction of new antibiotics, it did not raise much concern. With time, the amount of new and effective antibiotics has drastically decreased, and the problem of antibiotic resistance has become more noticeable.
Unfortunately, antibiotic resistance is significantly influenced by their overuse, not only in the treatment of diseases, but also when used as growth promoting agents in plant cultivation and animal breeding. It is estimated that in the last case, up to 73% of antibiotics are used worldwide.
Phage therapy as a "rediscovered" path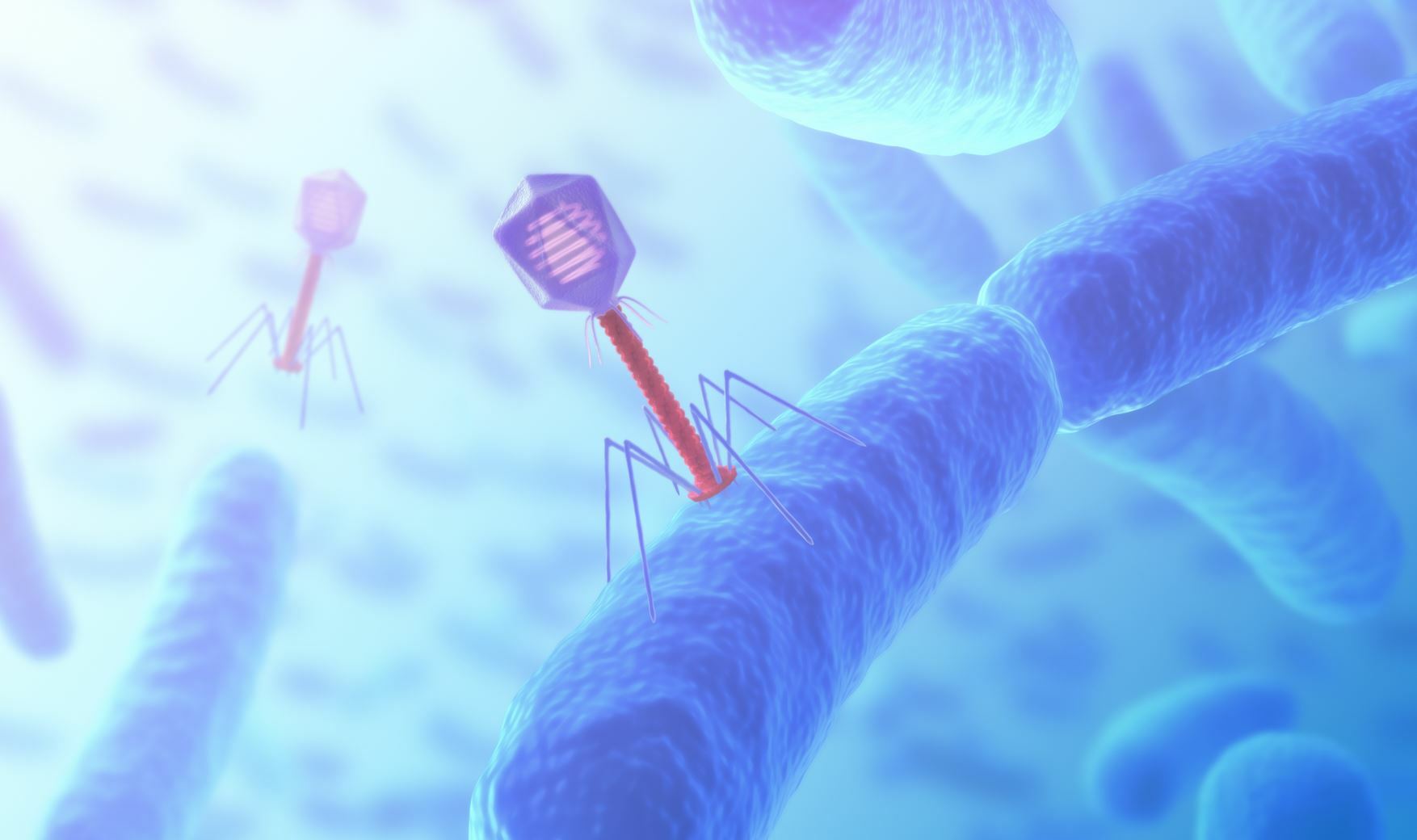 Phages are the most abundant organisms on the planet. They are organic, natural and omnipresent in the environment. As a critical part of the global microbiome, phages naturally protect animals and humans from bacteria. Controlled delivery of phages, using precision biological tools, promises to reduce antibiotic usage and overcoming the growing threat of antibiotic resistant bacteria. As phages are natural and leave no residue, they contribute to increased sustainability via mortality reduction, better FCR as well as improved body weight. Needless to say, all those benefits result in better human health.
Proteon Pharmaceuticals is a global leader in bacteriophage (phage) technology for livestock farming and aquaculture.
Proteon's mission is to eliminate the need for unnecessary antibiotic use, reducing the risk of antimicrobial resistance (AMR), as well as to increase the sustainability of protein production through the reduction of waste and improvement of on-farm efficiency.
Our products function by modulating the animal's gut microbiome creating a healthier environment for development and growth.
We have created and patented a precision phage product development platform to create effective, reliable and safe antibacterial solutions for animal and human health that uses:
-omics technologies for genes detection
molecular biology to understand composition, structure and interactions of cellular molecules
bioinformatics to collect, store, analyse and disseminate biological data and information
artificial intelligence (AI) to improve the speed of all processes
If you're looking for antibiotic alternatives for your operation, learn more by visiting us at www.proteonpharma.com

Sponsored Article
---

Our Partners
---