Canadian Poultry and Egg Statistics - January to March 2010
By Statistics Canada - This publication provides data on the production, supply and disposition and value of Canadian poultry meat and eggs for the first quarter of 2010.
Highlights
Value of poultry products decreases
The value of all poultry products totalled $3.2 billion in 2009, a 0.7 per cent decrease from 2008. Sales of poultry meat totalled $2.4 billion in 2009. The value of egg sales decreased 2.3 per cent from 2008 to stand at $843.4 million.

Canadian farmers produced 1.2 million tonnes of poultry meat in 2009. Chicken, including stewing hens, which accounts for 86 per cent of all poultry meat produced, is down 0.4 per cent from 2008. Turkey production stood at 167,000 tonnes in 2009, a decrease of 7.5 per cent from the previous year.

The quantity of poultry available for consumption decreased 1.5 per cent in 2009 to 13.4 kilograms per person.
Egg production increases in 2009
Egg production was 620.3 million dozen, an increase of 0.5 per cent from 2008. The central region produces over half of the eggs in Canada with Ontario producing 234.3 million dozen eggs and Quebec producing 107.6 million dozen.

Eggs available for consumption stood at 12.7 dozen eggs per capita in 2009, down 0.8 per cent from last year.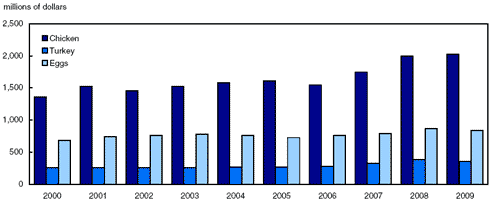 Figure 1. Value of poultry products, Canada, 2000 to 2009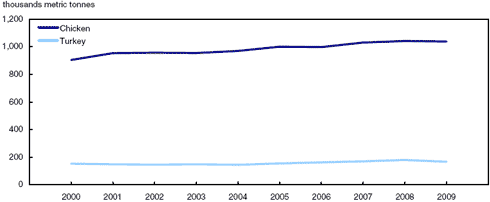 Figure 2. Poultry meat production, Canada, 2000 to 2009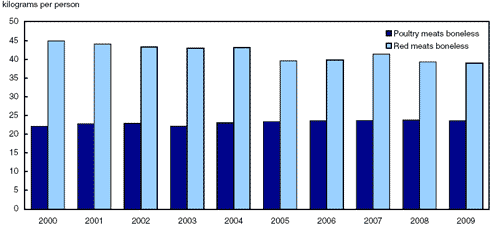 Figure 3. Quantity of meats available for consumption, Canada, 2000 to 2009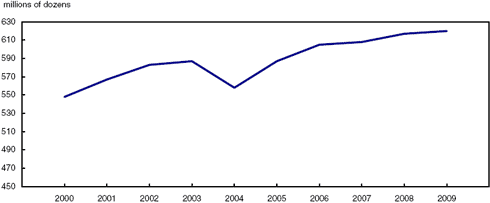 Figure 4. Production of eggs, Canada, 2000 to 2009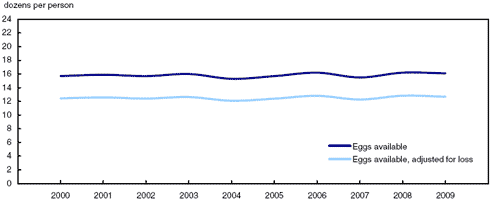 Figure 5. Quantity of eggs available for consumption, Canada, 2000 to 2009
Further Reading
May 2010