Daily US grain report: upbeat investor attitudes Friday lifting US grain markets
US grain futures prices were firmer in overnight trading. Corn was up around 3 cents, soybeans up around 5 cents and wheat up about 2 cents.
The grain market bulls are benefiting a bit late this week on an uptick in trader and investor risk appetite, as evidenced by solid gains in the US stock indexes in pre-US-open trading. It could also be that the grain markets have now factored in all the bearish news of late-namely Monday's USDA report and the benign US Corn Belt weather.

The US stock market got a boost in afternoon trading Thursday when reports hit the wires that European Central Bank rate-setting official Olli Rehn said the ECB will be rolling out new economic stimulus measures in September. The US fed funds futures market now shows a 100-percent chance the Federal Reserve will lower its key interest rate in September. Asian and European stock markets also saw gains Friday due in part to the ECB news.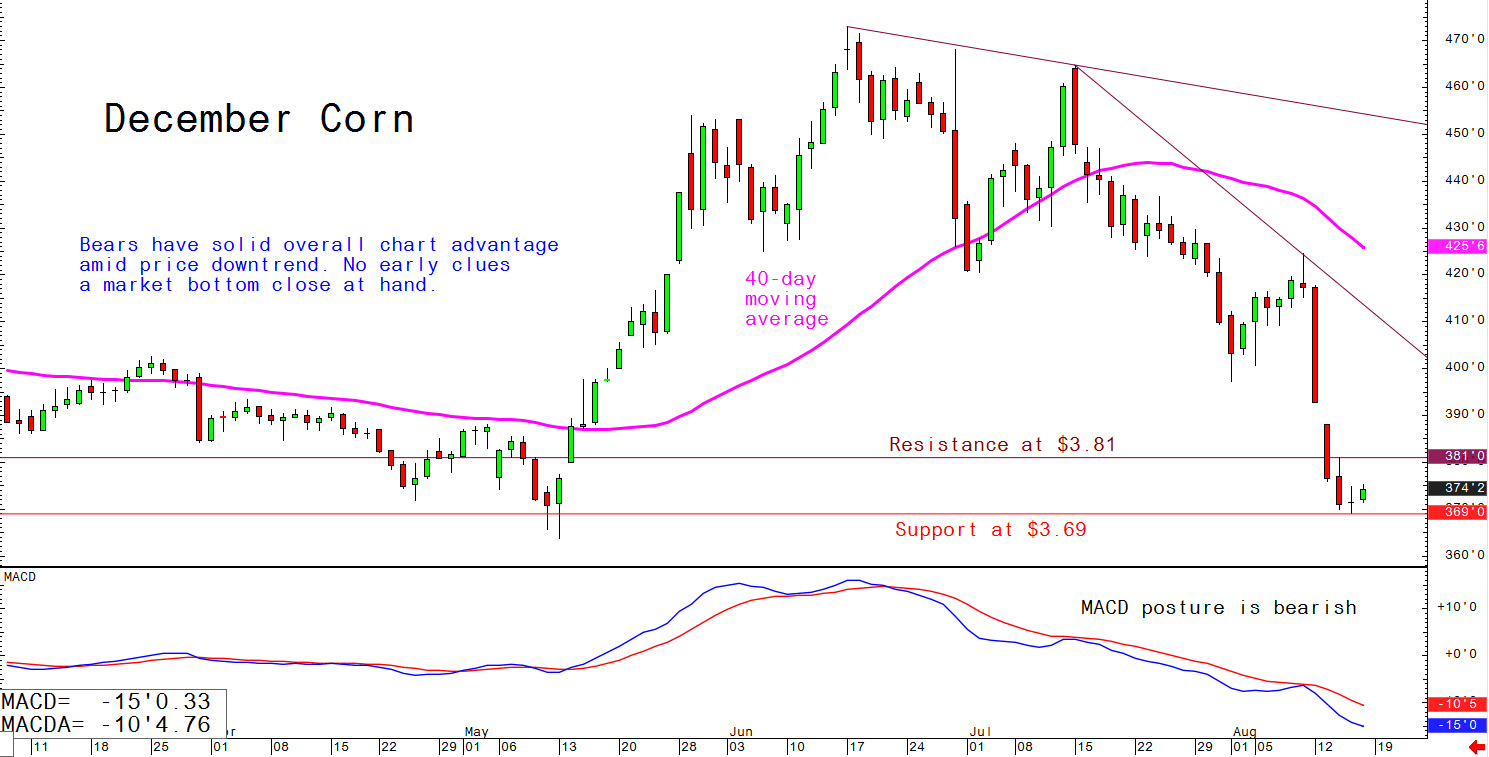 Theoretically, the stimulus from the central banks should increase demand for grains worldwide. The flip-side is that the monetary policy easing is due to slowing world economic growth. Thus, the tepid response from the grain markets.

On the US-China trade war front, President Trump late Thursday said he will be talking to his counterpart, President Xi, "soon." Trump also made comments that could be construed as both negative and positive regarding progress on resolving the dispute. Grain traders have gotten mostly numb to all the rhetoric coming from both sides.
Corn Belt weather remains non-threatening for the US corn and soybean crops.
It's mid-August and the window is rapidly closing on any heat/dry stress developing for the soybean and corn crops. The next major weather threat would be an early frost in the Corn Belt that could reduce corn and soybean yields. However, some weather forecasters are now calling for a warmer-than-normal autumn.