Ergonomic Benefits in the Hatchery
Tips on design to make the hatchery a safe and pleasant place for people to work from Marleen Boerjan of Pas Reform.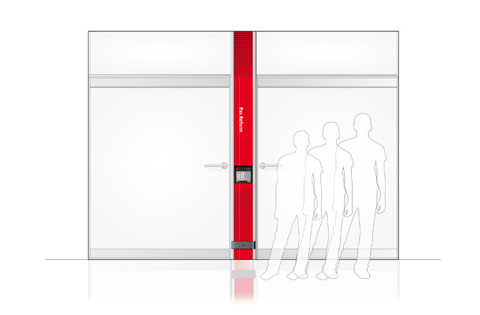 The hatchery is generally regarded as a safe place to work, reporting very few incidents when compared with other industries. In practice, that does not mean that working in the hatchery is entirely without risk. A proper regard for Health and Safety in the hatchery requires great care in managing factors such as dust, noise, climate and the use of chemicals, for example.

However incidents among hatchery personnel tend to arise from more subtle causes related to repetition, force and posture: factors with effects that often develop over time. This article focuses on these areas and the positive impact that results from the use of ergonomics in industrial design.

Muscular pain affecting the wrists, shoulders, neck and back are potential challenges for hatchery employees, with three major factors that may contribute to such complaints in this environment: (1) highly repetitive tasks: repeating the same motions over and over again, quickly and with little variation, eg. when manually transferring hatching eggs from pulp trays onto setter trays; (2) carrying heavy weights and (3) working in suboptimal positions, for example with the hands raised above shoulder level for prolonged periods or repeatedly, such as is required when manually loading a setter trolley.

Factors such as repetition, force and posture can be largely controlled and overcome by improved working practices. But in the hatchery environment, the use of ergonomics in the design of incubators, hatchery automation and climate control systems is also known to substantially benefit both the hatchery and its personnel.

By opting for ergonomically designed equipment, the hatchery demonstrates its care for personnel over the long term. Thoughtful engineering translates into a safe, efficient environment that, with simple-to-use operator interfaces, also reduces the risk and cost of mistakes.

The aim of ergonomics is to control risk factors associated with an individual's comfort, efficiency, safety and productivity, through improved working practices and optimised industrial design in the workplace. By delivering better performance and job satisfaction, sound ergonomic sense also makes good economic sense.
Advice
Reduce the frequency and duration of repetitive motions, by implementing job rotation to move hatchery employees around a number of different tasks. To avoid any risk of cross-contamination, personnel should only be rotated within the same area of operation within a single shift
Deploy ergonomic lifting and transport tools such as scissor lifts, setter trolley loaders, stackers, destackers, hand dollies, carts and forklifts, to reduce the load
Objects that must be lifted manually should be placed at waist level
Make the operation of incubators, hatchery automation and climate control systems simple, safe and easily accessible to operators of all skill levels; ensure that any software used is suitable for the personnel using it, avoiding information overload
Consider the viewing angle of a machine's user interface and use large, high-contrast, high resolutions colour screens with clear icons that allow for optimised viewing and configuration
Make use of highly manoeuvrable trolleys with swivel wheels and ergonomically designed handlebars for ease in loading and unloading incubators. Handlebars should ideally be waist height
Opt for lightweight setter trays and hatcher baskets, with a smooth finish and lateral hand holds for maximum grip and comfortable handling.
August 2012