Farming in focus: Harm Langen
Harm Langen, CEO of Pas Reform, spoke with The Poultry Site at IPPE 2019 and shared his reflections on the company's 100 years of hatchery innovation technologies.
Mr Langen has always worked in industrial environments, starting out with the plastics division of Dutch company DSM. From there, he made a move back to his father's company, Lan Handling Technologies, where he worked with sterilised product handling and end-of-line automation solutions for the packaging industry. He took over from his father in 2005, shortly after which Pas Reform approached Lan to collaborate on developing automation systems. This successful partnership led to Mr Langen being appointed Pas Reform CEO in 2015.
What significant changes have you seen in your industry?
The issue of sustainability is an area of great change. This involves a wide range of elements, including environment, food safety, animal welfare, animal health, efficiency and process control. Pas Reform approaches sustainability in this full-spectrum context.
Next, global demand for poultry and eggs is driving sector growth and dramatic increases in the size of commercial hatcheries. Larger companies are becoming even bigger and smaller companies are being taken over. To maintain the high levels of efficiency, cost-effectiveness and accountability being demanded of them, these large-scale facilities require fully integrated, connected process control. We're therefore seeing a lot of interest in software, data collection and analysis. The industry is becoming increasingly professional in its approach to the business.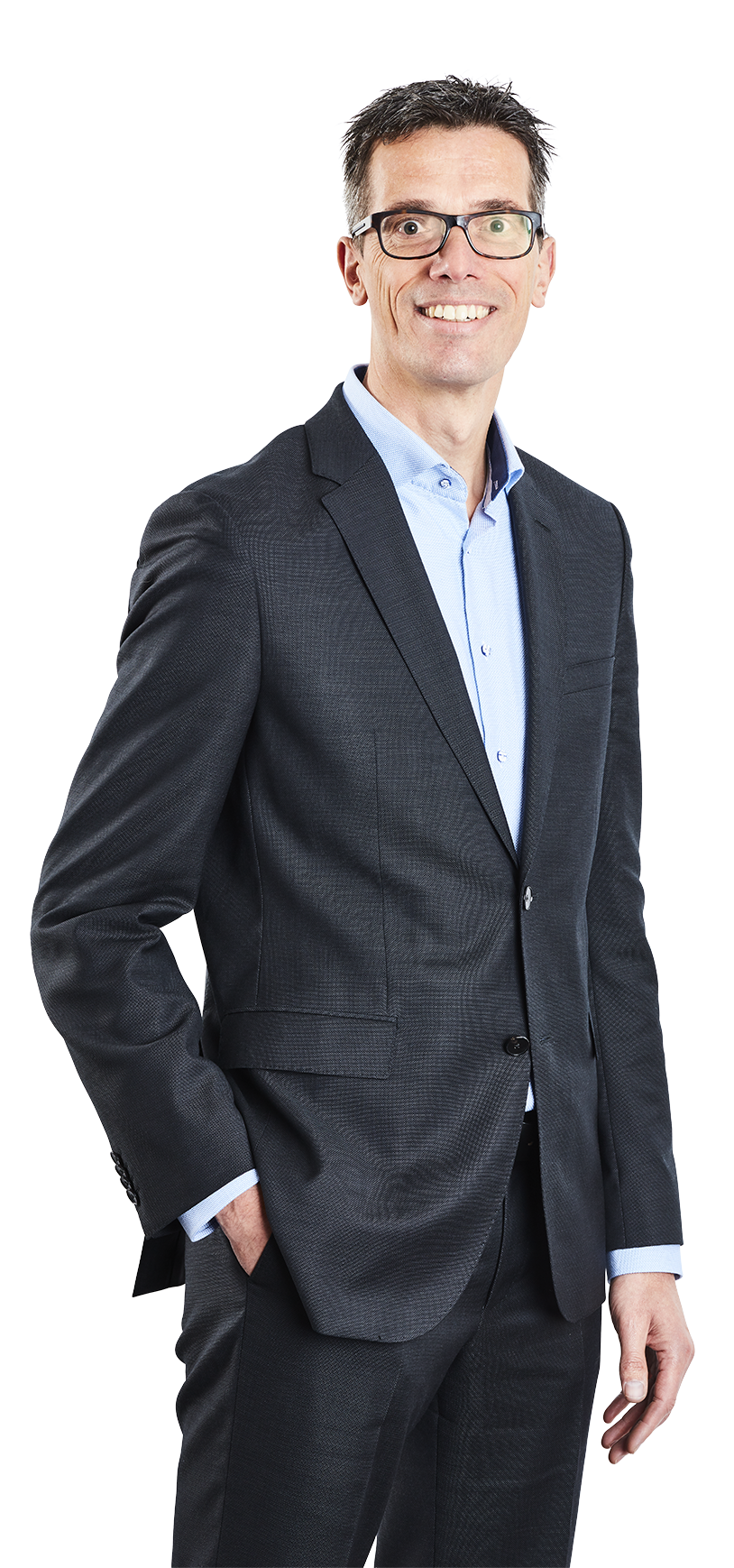 How has Pas Reform responded to these changes?

We've made some very significant changes over the last few years. First of all, we changed our focus from being an incubation company to becoming a solutions provider. With a focus on our customers' futures, SmartPro™ incubation is now combined with advanced climate control and a complete range of hatchery automation systems. All are connected by SmartCenterPro™, for unrivalled access to data at every level of hatchery operation. Pas Reform is now the world's only single-source supplier of fully integrated hatchery solutions.
But ultimately, our job is not only to supply fully integrated equipment and technology solutions, but also to ensure that this equipment continuously delivers the best results for our customers: the highest numbers of best quality chicks. It's about helping our customers to get better results by getting involved and supporting them in their day-to-day operations. To achieve this, we have introduced SmartCare™ - a menu of 21 services from which our customers can tailor exactly the support they need, to maintain optimised performance.
Both developments represented quite a major change for us – in terms of our approach and skills, as well as the people we needed. We started to focus more on services in a proactive way, as opposed to how we did things previously.
We are also now deeply involved in data analysis and we have regular Skype calls to go through the issues of the past weeks and how we can improve upon them.
Then, of course, we have introduced SmartStart™. Taking our lead from nature, SmartStart™ uses natural deep eutectic solvents (NADES) to retain water inside a semi-moist feed for a practical, simple early feeding solution. We're not the first in the market here, but we've taken a different approach to our competitors. We think it's an interesting solution for the customer who is concerned with animal welfare, or believes, as we do, that post-hatch feeding promotes the development of robust day-old chicks and helps to reduce the need for antibiotics.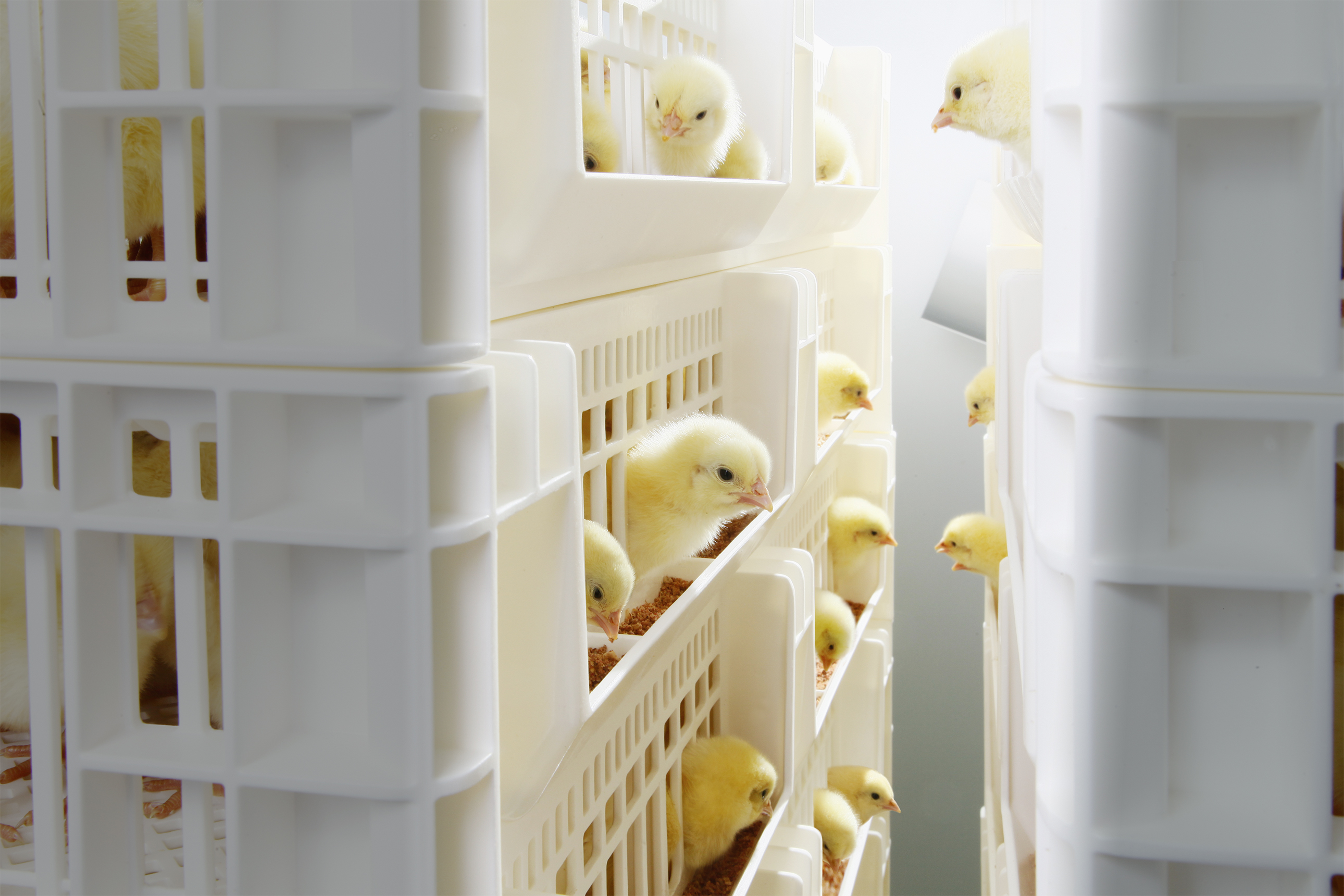 What are some up and coming innovations you think could really change the industry?

An increasing use of data to improve performance and traceability is something that's coming through – barcode systems, data analysis, that sort of thing. You can see a lot of people here at IPPE offering control systems for this. This is a trend that isn't going to stop. The use of data isn't going to be limited to the hatchery. We're seeing data-led developments throughout the production chain.
We'll also see more improvements inside the hatchery. Equipment still has room for modification to deliver even-better performance. It's really interesting that even now, after 100 years in incubation, we believe we can still improve the process and what we offer to our customers. Furthermore, automation, climate control, reduced energy consumption and improved sustainability are all developments we're going to see more of.
What sets your equipment apart from others on the market?
We offer our customers a one-stop-shop principle and see that a lot of companies really like this idea. They don't need to worry about selecting the right vendors for equipment – they can say to us: "Just make it right", and we will.
There are many good machines out there, but ours is the most ergonomically advanced and hygienic. The modular design of our incubators creates sectional environments in the incubator that can be controlled individually. This is the only way to guarantee homogeneous temperature in incubators containing more than 100,000 hatching eggs. Each modular section of the incubator is supported by its own temperature, heating, cooling, humidification and ventilation systems.
Ease of use is of paramount importance in the daily, working practice of the hatchery. From loading and unloading incubators, to keeping both routine and service maintenance tasks to the minimum, the advanced ergonomic design of our products benefits from decades of practical hatchery experience. Our intuitive, multi-language user interface design makes operation simple and easily accessible to operators of all skill levels.
Our equipment is specifically designed to meet the stringent hygienic requirements of the modern hatchery. With compartmentalised sensors, modular hatchers to prevent cross contamination, the (optional) incorporation of antibacterial protection into the hatcher baskets and integrated cooling pipes in anodised aluminium hatcher walls, the time required to clean the incubator thoroughly is the shortest in the industry.
What are some of your biggest highlights over the last year?
The major highlight for us has been the fact that we've grown very fast – we've grown faster than the market, which was strong last year. Today, we are one of the better-established companies here in the US and we've worked for five years to achieve that position.
Another highlight is Pas Reform's 100th anniversary. Over the course of a century, the company has developed enormously – from its origins as a small-scale incubator manufacturer supplying poultry farmers in The Netherlands, to a global provider of integrated hatchery solutions.
What challenges and opportunities do you see coming in the years ahead?
Looking to the future, we will pursue our ambitious strategy for research and development and continue to support our customers with a complete, sustainable and integrated product and service package – where data-driven solutions will give the hatchery ever-greater control over managing the incubation process, and consequently profit from the highest number of best-quality chicks.
The speed of innovation is another challenge. We believe that innovation is the key to outperforming the competition, so our challenge is seeing if we are quick enough with our innovations. We try to achieve this by not doing everything ourselves – by working with different partners to help speed up innovation. People know that we developed SmartStart™ with Phillips, for example, because Phillips is the expert in lighting in the poultry industry.
Innovation is also the key, I believe, to delivering global coverage with our service products. It's easy to do it here in the US, because we have a large operation here. But we have to do it effectively in all the countries where we are active. That's a challenge that we are working on, to turn it into a strength.