Feed Pathogens: Can Incremental Gains in Feed Efficiency Help Mitigate Food Price Inflation?
Feed as a fomite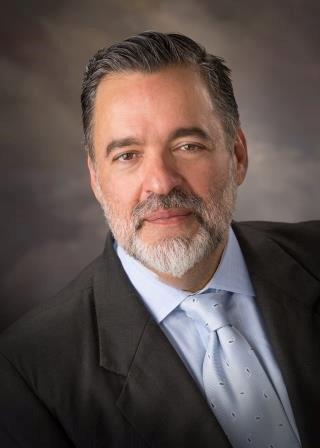 Feed is a proven fomite for pathogenic enteric bacteria that negatively impact the health and performance of poultry and swine and challenge the food safety of meat and egg products.

Salmonella, E. coli and Campylobacter have all been shown to survive in feed, potentially spreading risk across the food-producing chain. Awareness of more obvious issues such as recalls and human food safety scares is high, but at a time when food price inflation is hitting household budgets and challenging governments across the globe, what's less well understood is the link between feed microbial quality and food prices.
Enterobacteriaceae – the family of bacteria including Salmonella and E. coli – are commonly found in feed at levels that vary depending on the choice and source of raw materials and factors such as seasonality. Ingested by chickens and pigs, pathogens challenge the gut integrity and microbial balance. Pathogenic bacteria displace good bacteria that aid efficient digestion, and in more extreme cases, they do irrecoverable damage to the gut linings, inhibiting the animal's long-term ability to derive nutrients from its feed. To exacerbate the problem, livestock expend energy dealing with incoming pathogens, energy which would otherwise be converted into meat and eggs.
It all adds up to less productive animals and ultimately less meat and eggs produced per ton of feed. Moreover, with feed prices at an all-time high, the costs of eggs and poultry meat are rising. It's also a significant setback for an industry conscious of its green credentials, counteracting the ongoing hard work to improve feed conversation rates and drive sustainability.
Organic acid solutions are one of the most common ways to mitigate enteric pathogenic bacteria. Producers rely on them to maximize the nutritional value of feed by mitigating pathogens in the feed, reducing the incoming challenge at the source.
How Do Organic Acids Work?
Specific organic acids have proven very efficient at acidifying feed, creating a hostile environment for Enterobacteriaceae and mitigating the pathogenic load of feedstuffs, ingredients, and finished feeds.
When organic acid-based solutions remain in the feed post pelleting, they reduce the pH in the digestive system, making it a less hospitable environment for pathogenic bacteria, ultimately leading to bacterial cell death. Pathogens that make it into the animals' gut are, therefore, less likely to have a negative impact.
What Are Organic Acid Options for Feed Pathogen Control?
NEW Fortrol® is a specially formulated organic acid blend designed to reduce feed-source pathogen transmission, giving producers the flexibility and power to control pathogens including Salmonella at the source.
What are the Alternatives to Organic Acids?
Where risks are highest, for example, in particular raw materials at key times of the year, or for feed produced in mills that have recurring recontamination challenges, feed sanitizers offer the highest levels of control. Unique technologies such as Finio® work faster at lower application rates and provide much greater protection against recontamination.
Heat treatment also effectively reduces pathogenic bacteria in feed, but it comes with a caveat.
Excessive heating to temperatures sufficient to control Salmonella requires high levels of energy at a time when fuel prices are prohibitively high. Plus, high heat has been shown to negatively impact nutrient availability. Reducing temperatures and hold times in combination with an effective organic acid such as Fortrol® makes it possible to save energy and protect the nutrient value of rations.
Producers ready to implement cost-effective Salmonella control in feed with Fortrol® and/or Finio®, and those seeking to understand which feed pathogen control solution best suits their needs can get more information at www.anitox.com/fortrol.