Hubbard Celebrates its 90th Anniversary – by Looking Forward
Hubbard was founded in the US in 1921. How has the company changed over that time and where will it be another decade? Hubbard's top management answered these questions in an interview with Jackie Linden, senior editor of ThePoultrySite as their anniversary year started.
Primary broiler breeding company, Hubbard, was originally a US company and became part of Groupe Grimaud in 2005, explained Mark Barnes, Chief Operating Officer and General Manager of Hubbard LLC.

Groupe Grimaud, a family-owned business, has tripled in size over the last five years since acquiring Hubbard, and it is now the world's number two multi-species animal breeding company, added Stéphane Duthoit, CEO of Hubbard.

Knowledge transfer has been achieved across species in the other Groupe Grimaud companies – Novogen layers, Grimaud Frères ducks and Newsham Choice Genetics pigs, said Paul van Boekholt, Hubbard Global Marketing Director. In addition to the breeding activities, Groupe Grimaud also has a Bio-pharmacy division and there are big synergies between the two divisions.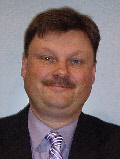 Mark Barnes
Chief Operating Officer and General Manager of Hubbard LLC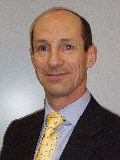 Stéphane Duthoit
CEO of Hubbard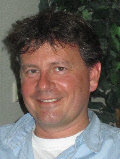 Paul van Boekholt
Hubbard Global Marketing Director
Maintaining Supplies of Birds and Genetic Progress
With international trade so important to the business, supplies of breeding stock and hatching eggs must be maintained at all times, regardless of any critical disease situation, said Mr Barnes.

For this reason, Hubbard maintains parallel breeding programmes in the US and Europe for risk mitigation purposes (diseases challenges, trade bans etc.) around the world.

Hubbard assures supply of breeding stock through its own production centres in the US, Brazil, France, Poland and the UK and an extensive network of distributors around the world. Hubbard's presence in nearly 100 countries and the support of dedicated teams involved in R&D, Production, Technical Service and Sales & Marketing offer the best combination between global and local knowledge and experience.

Breeding and genetics are the responsibility of Yves Jego, head of the R&D department, which is based in Châteaubourg in France and in Walpole, New Hampshire in the US, explained Mr Barnes. Walpole is an area of low poultry density, so the risk of disease outbreaks there is very low, added Mr Duthoit.
Diversity in the Genetic Pool
Mr Barnes identified one of the keys of Hubbard's success as its diverse genetic pool. Some lines are more than 60 years old and together, they offer the greatest flexibility for different markets, such as slow-growing lines for the markets looking for the highest quality standards (Label Rouge and Certifié in France; Freedom Food in the UK), as well as meeting each country's particular challenges regarding welfare, cost of production and the balance between white and dark meat demands.

Mr Duthoit sees this diversity as a great advantage for Hubbard, allowing the company to offer a broad portfolio of products to meet the diverse needs of the broiler markets across the world. He mentioned particularly the Hubbard F15 dwarf, highly feed-efficient breeder female, which saves around 15 per cent on breeder feed costs. The progeny, however, are normal-sized broilers with good technical results and a very good feed conversion ratio (FCR). That is why this type of product is also called 'Feed Saver'.

The Hubbard M77 and M99 breeder males are popular male lines, he said. Both lines have been on an extensive feed conversion programme in France since the 1980s and the Hubbard M99 is now the leading male broiler breeder line in the US.

By the end of this year, Hubbard hopes to cement relationships with all the leading US integrators and hatching egg companies with the M99, said Mr Duthoit.

But Hubbard is certainly not only a 'male' breeding company, he added. The company has a global focus in an increasingly segmented market. There are only three breeding companies now that are global and multi-product, and two are family-owned, which offers the opportunity for long-term thinking. There is a really need for long-term vision in this business today.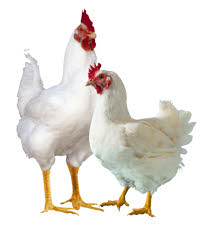 above: Hubbard F15 breeder female and M77 male
below: Hubbard M99 male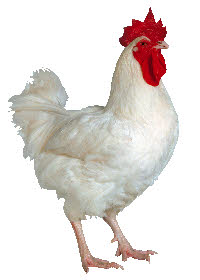 Broiler Breeding – a Global Business
The markets in different countries are changing and becoming more diverse.

Mr Duthoit gave the EU as an example of a market that is welfare-orientated, while other regions have feeding their human population at the top of their priorities.

In the US, there have been attempts to segment the market by adding value to the market mix alongside further processing. Hubbard remains very active in the US as it has the world's largest industry; it also provides a good reference for the rest of the world and the modern broiler industry started in the Delmarva area. The market there is very competitive regarding production costs, he said.

Asia is the fastest growing market, and Hubbard is present there mostly with local distributors at GP level but also with direct supply of parent stock to build up our market share, continued Mr Duthoit.

The UK is an example of a country where segmentation has occurred based on product and source: budget products from Brazil and further processed/cooked products from Asia sit alongside locally produced fresh poultry meat, providing an offer including standard, Freedom Food, free-range and organic in the supermarket. Different broilers lines are required to supply each of these markets and with Hubbard's large product range, we are well positioned for that, Mr van Boekholt said.

Hubbard has been established in Russia a long time and operates very successfully through a local distributor, he added. In 2011, they will produce around 10 million broiler breeders in two GP centres. Half of all female breeding stock in Russia are now the Hubbard F15 line because of the good technical performance of this bird. And with today's high feed cost, the 'Feed Saver' concept has become an even more important factor. Because of the economic advantage, this concept now has gained a lot of interest in many other markets around the world.
Looking Ahead, Anticipating Change
---
*
"We have to be ready to offer solutions, whichever way the markets go."
Stéphane Duthoit
---
A large portfolio of products is essential to address all markets and things are constantly changing, stressed Mr Duthoit. For example, the focus for breeding in the last three years has very much been on feed conversion since feed ingredient costs have become so volatile since 2008.
Globally, it is important to anticipate challenges while exceeding customer expectations such as diseases and food safety issues, he added.
The world is facing growing demand from an increasing population and limiting natural resources, Mr Duthoit continued, but against other meats, poultry compares favourably in terms of feed conversion, carbon footprint and production cycle. "It is the most efficient way to feed the world with animal protein," he said.
Mr Barnes highlighted that Hubbard will continue to grow in the years to come, strengthening its networks in developing countries and helping to meet growing demand for meat. Within 10 years, the company aims to have an even larger global network of distributors and have a significant presence in all major broiler-producing countries – in Brazil, China and India as well as in the US.
Broiler breeding remains a physical business, involving manual selection, although science plays an important and growing role.
New tools are being applied to aid the traditional selection process, said Mr Duthoit, and biotechnology would have an important role to play, but he stressed that the aim remains to produce a well-balanced and healthy bird at both breeder and broiler level.
Mr Barnes added that predictable, consistent and reliable production is also important to producers.
Globalisation over recent years has brought about the consolidation of the poultry industry and its suppliers as well as a decline in the number of institutes and universities actively involved in poultry research, especially in the US and EU, he said.
More responsibility will fall onto the industry for future developments, especially the primary breeders. It is up to us to increase research and educate future generations, said Mr Barnes.
Summing up his view of Hubbard's future as the company celebrates its centenary, Mr Duthoit said: "Whether the market continues to diversify depends on the economic situation but we have to be ready to offer solutions, whichever way the markets go."
"It is the world's resources that are becoming limiting, not broiler genetics," added Mr van Boekholt.
May 2011