Hy-Line International - increased egg numbers in next generation W-36
The Hy-Line W-36 has been and continues to be the bird of choice for producers around the world who need a highly efficient white egg layer with dependable production.
To meet increased global demand, the newest generation of W-36 now entering the commercial market has improved persistency – an increase of 2 hen-housed eggs to 60 weeks and 6 hen-housed eggs to 90 weeks over the previous generation. The improved persistency comes while maintaining the characteristic world-leading feed conversion, best in class livability, and highest percent solids, which is highly valued by egg breakers.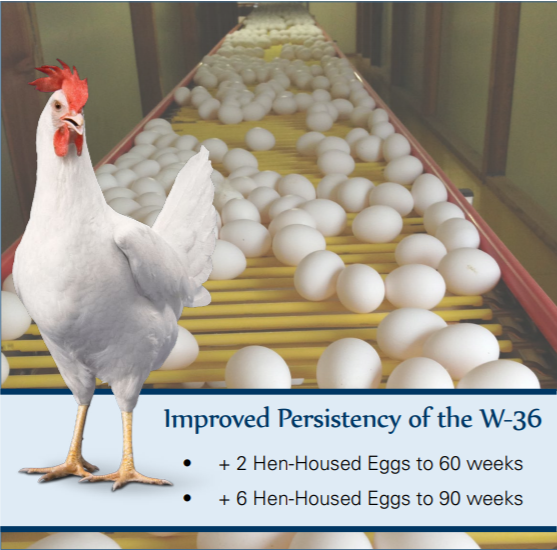 The current W-36 commercial generation in the field is yielding a higher rate of genetic gain in the most important characteristics over previous generations, as the benefits of the new accelerated genetic advancement program implemented two years ago are being realised.
Genetic progress is achieved over time on a continual basis, as the next generations flow from the pedigree birds to grandparent, parent stock and commercial farms. The team of Hy-Line geneticists is committed to attaining continual genetic improvement for continued success for Hy-Line customers.