Innovative belt system for manure pits significantly improves the climate
SIMBA removes the manure from broiler breeder houses at regular intervals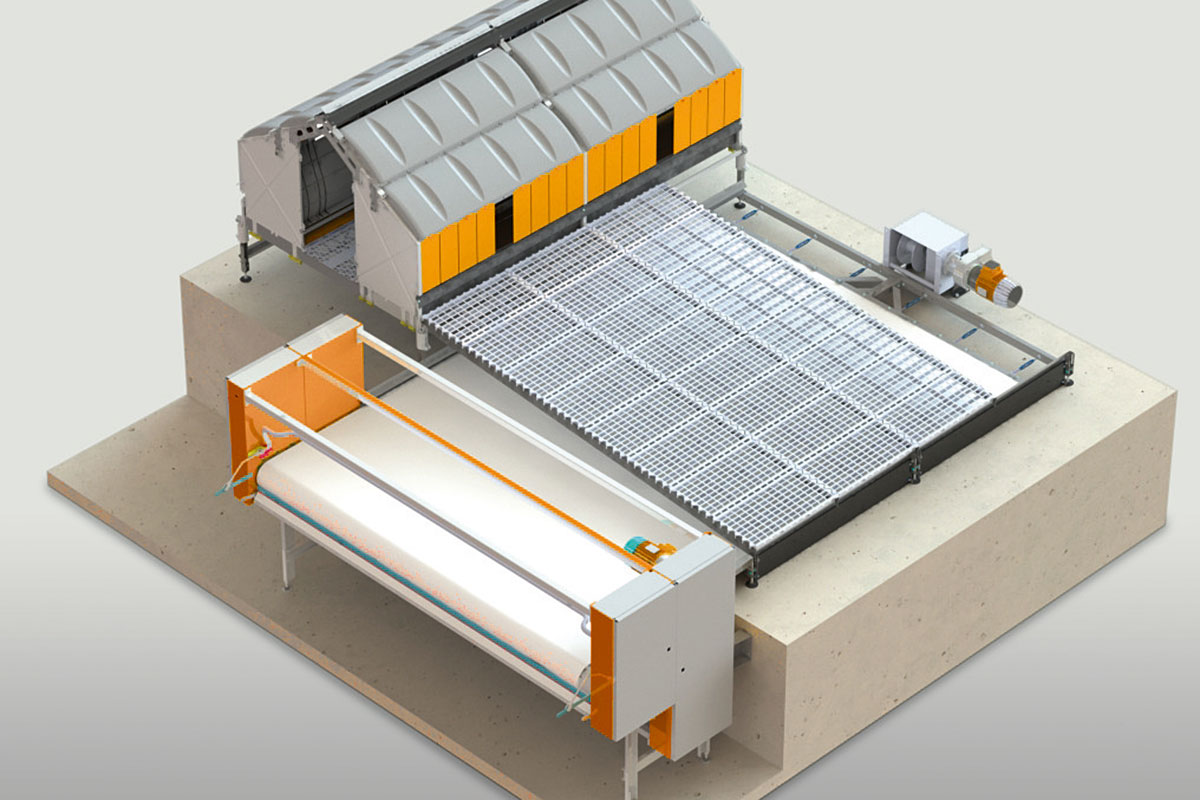 In broiler breeder houses, the manure that accumulates over the batch is usually stored in a manure pit below the plastic slat level. SIMBA puts a stop to this method: the new manure removal system uses belts to transport the manure from the house at regular intervals, with the cross belt installed above ground. This significantly reduces ammonia emissions and makes expensive groundworks unnecessary.
"During development, we made sure that SIMBA can also be installed in existing houses," emphasises system manager Jennifer Lindel.
Humans, birds and the environment benefit from the belt system: a healthier climate in the house increases the birds' well-being and thus their performance, makes the daily work of poultry managers easier and reduces the amount of ammonia that leaves the barn.
How SIMBA works
During manure removal, a specially developed drive unit winds the manure belt around a drum. The manure drops onto a cross belt that removes the manure from the barn.
Other features:
corrosion-resistant substructure made of stainless steel;
low maintenance requirements;
simple installation.
Further information