JAPFA Means Business in Vietnam
Vietnam's livestock industry is growing rapidly and the feed industry, hardly surprisingly, is doing the same, writes Stuart Lumb.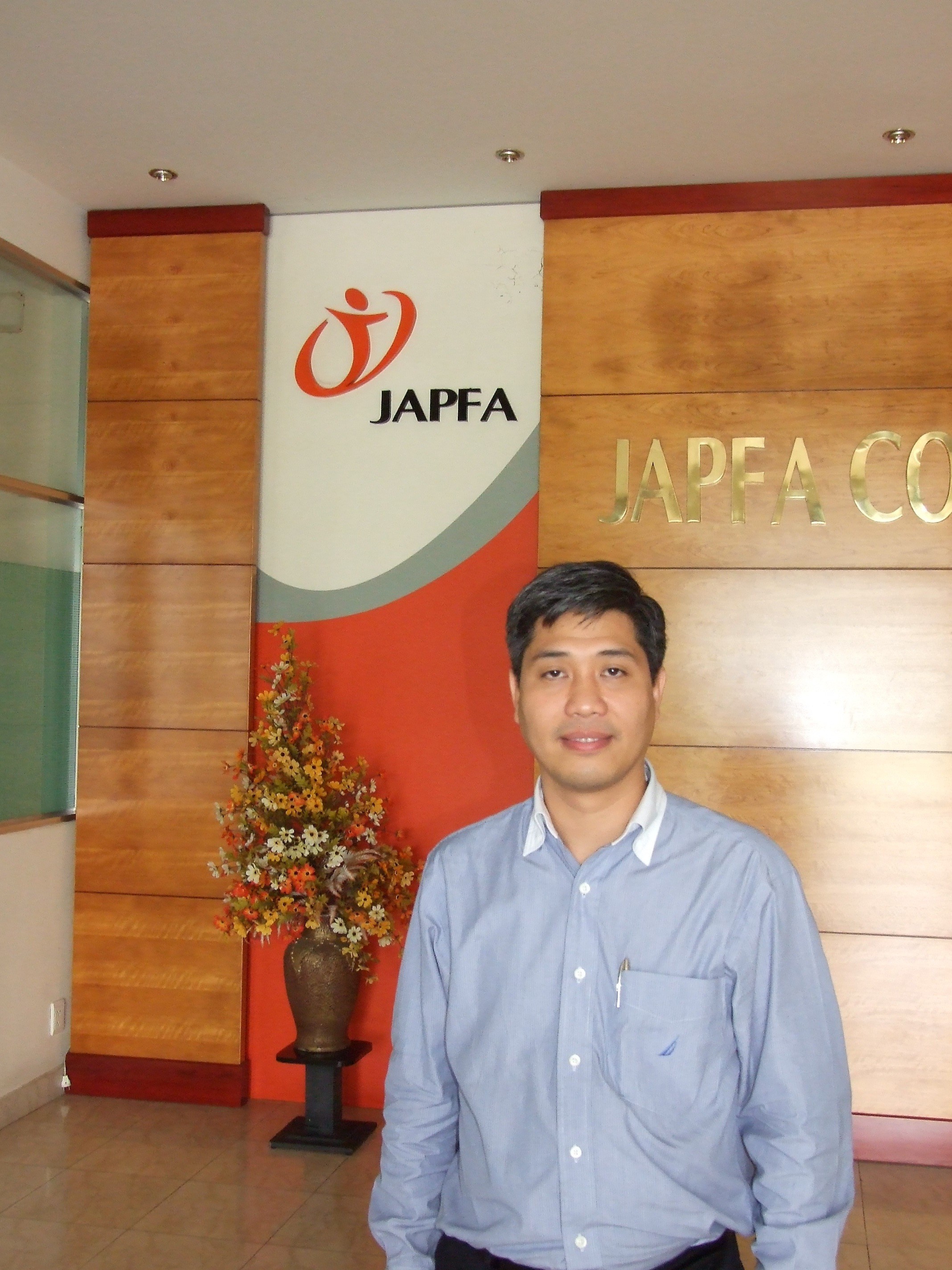 Nguyen Quoc Trung, Japfa Long An's General Director
The JAPFA group was initially set up in 1999 as a joint venture operation. However after 1999, the group became totally independent of the government, operating under the name JAPFA Comfeed Vietnam.

Up until 2003, JAPFA just operated in the north of Vietnam.

Subsequently, JAPFA commenced feed manufacturing in the south of Vietnam under the name JAPFA Comfeed Long An (JCL).

JCL is based in Long An Province, 40km west of Ho Chi Minh City. JAPFA now operates nationwide and is second only to Charoen Pokphand (CP) in terms of size in Vietnam.

As well as manufacturing feed, the company has integrated poultry and pig operations and also owns a slaughter house.

The feed mill produces 50 per cent pig and 50 per cent poultry feed.

Broiler and layer feed are currently manufactured although quail and duck feeds will be produced in the near future.

Two lines have an output of 15 tonnes per hour with monthly output standing at 15,000 tonnes.

Triumph equipment is imported from Thailand and three new corn silos have recently been erected. With regard to raw materials, corn is sourced locally and also imported from Thailand and the USA.

The USA provides some soybean meal along with Argentina, Brazil and India. Rape meal is also imported from the USA. Vietnam provides the cassava.

With regard to animal protein, fishmeal is sourced from Vietnam and South America. Meat and bone meal (MBM) used to be imported from Italy but exports have been banned and JAPFA now just relies on Vietnamese MBM.

Other ingredients used include rice bran and distillers dried grains with solubles (DDGS), the latter coming from China and the USA.

"Mycotoxin contamination is a problem with DDGS," commented Mr Nguyen Quoc Trung, Japfa Long An's General Director.

"However, pelleting helps reduce this contamination plus a lot of our raw materials are treated with Olmix' MTox Plus to reduce mycotoxin contamination."

With regard to their poultry operations, JAPFA sources broiler grandparent (GP) stock from Aviagen and is the only company in Vietnam with GP stock. Layer breeding birds are imported from French company, ISA.

A typical JAPFA-contracted producer producing broilers has 10,000-12,000 birds per farm. JAPFA supplies the chicks, feed, veterinary and animal health products, plus their fieldsmen record performance of the birds. The farmer receives a rearing fee based on feed conversion and mortality.
Typical Performance Data
Slaughter weight
2.4-2.5kg
Feed conversion
1.95
Age to slaughter
43-44 days
Mortality
6-7%
Three diets are fed (crumbles or pellets), commencing with a 22% crude protein starter followed by a grower and finisher.

The average break-even cost of production is $US1.30 per kilo. Recent high prices for poultry meat have caused a big influx of imports from the USA, Canada, Australia and New Zealand. Bird flu is still on everyone's radar.

All contract producers must have strict biosecurity measures in place, and most poultry houses are now closed rather than open-sided.

Ducks are a big problem as they graze on the fields especially after harvest, feeding on shed grain and several flu outbreaks in Thailand have been traced back to grazing ducks.
September 2008