Key points in the diagnosis of coccidiosis (Part II: Lesion Scoring)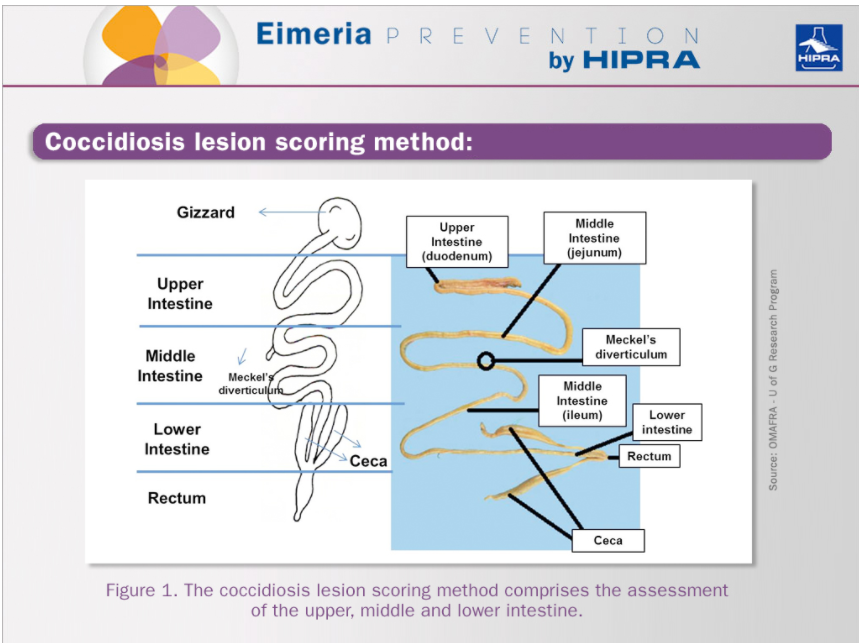 When decisions concerning the prevention or control of coccidiosis in poultry are based on the subjective scoring of macroscopic lesions, observed in the gut of a number of birds in a flock, several factors affecting the method should be considered. Proper selection of birds, a careful sampling procedure and sample handling along with an accurate judgment of lesions, are some of the most important methodological indicators for success in lesion scoring during a flock inspection.
To support producers, Hipra has built an Eimeria Prevention resource library featuring videos, blogs, vaccines and dose calculations. Access the full article here.