No finish lines in animal welfare
Sara explains the history and reasoning behind this topic.
Dr. Sara Reichelt, Director of Animal Welfare and Sustainability for Aviagen North America, has dedicated her career to a cause she is passionate about – continuous improvement in management and care that leads to higher levels of bird health and welfare, which goes hand in hand with sustainability. This year in January at the International Production and Processing Expo (IPPE) in Atlanta, Sara gave a presentation entitled, "There are no finish lines in animal welfare," and in this article she explains the history and reasoning behind this topic.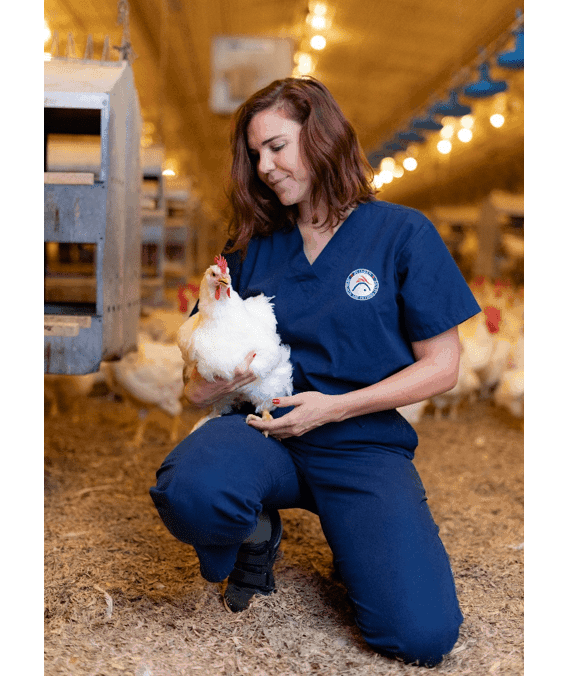 What is animal welfare?
The term animal welfare refers to an animal's collective physical, mental and emotional states. It means ensuring that all needs of an animal are met, including nutrition, water, shelter, environment, and mental needs. While we can never know a bird's true mental or emotional state, by providing for all of a bird's physical needs, we are working toward promoting positive mental and emotional states. The World Organisation for Animal Health (OIE) considers an animal to be in a good state of welfare if it is "healthy, comfortable, well-nourished and able to express innate behavior, and not suffering from pain, fear or distress." At Aviagen, this is the state of animal well-being we all strive for.
Where did it all begin?
Animal welfare is nothing new. Although we don't know the exact timeline of when the concept started, history's first known reference goes as far back as 800 BCE in India, when the Ahimsa Doctrine introduced Pashu Ahimsa, which is the idea of non-violence to all living beings. Later, in a different culture in 530 BCE, Greek philosopher Pythagoras, which many mathematics students have heard of, taught the philosophy of being kind to animals. Fast forwarding to modern times, the Five Freedoms that we still ascribe to today were first written in the Brambell Report in 1965, and in 1994 the Five Domains of Animal Welfare (nutrition, environment, health, behavior and mentality) were introduced to help guide animal welfare. So you see, just as there are no finish lines, there is also no clear beginning. Animal welfare has always been, and always will be, important to societies for a range of reasons.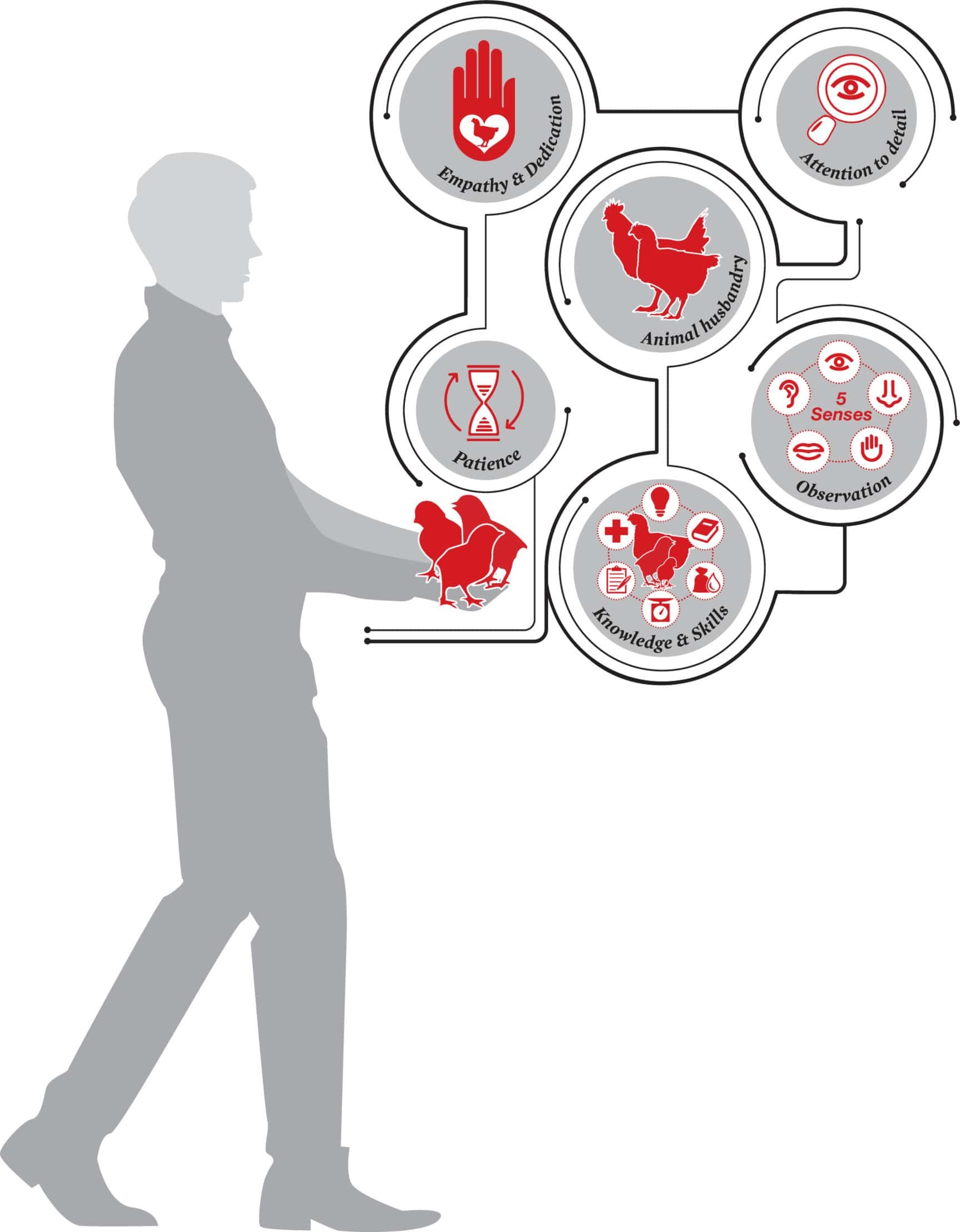 Importance of stockmanship
Aviagen Group has made "Importance of management and stockmanship" one of our top 5 corporate commitments, and for good reason. According to the Farm Animal Welfare Council (FAWC), stockmanship is the single most important influence on the welfare of livestock animals. The three essentials of stockmanship are knowledge of animal husbandry, skills in animal husbandry and personal qualities. The third essential has to do with an affinity and empathy with animals, dedication and patience. It isn't necessarily a skill that can be taught, but a natural passion and love for animals, and it is a quality that Aviagen seeks when hiring people to look out for our birds. The stewards of our animals include our growers, vaccination teams and more, and they spend their time and energy to ensure our birds are grown in a welfare-friendly manner.
Role of innovation and research
Our industry is evolving at an amazing rate, and the industry's innovations are keeping up with that evolution. From technologies to measure and predict behavior and disease on farm, Magnetic Resonance Imaging analysis of eggs to improve chick health, to in-ovo embryo sexing using hyperspectral imaging, there are so many exciting advancements coming forward. The Aviagen breeding company has a history of leveraging technology that has made a real difference in health and well-being of meat poultry populations. For example, Computer Tomography scanning and the oximeter measurements offer a wealth of data on health characteristics to strengthen selection criteria for better skeletal/leg fitness and cardiovascular function, influencing welfare and livability. Aviagen's broad and balanced breeding goals cover over 50 traits including many health and welfare ones.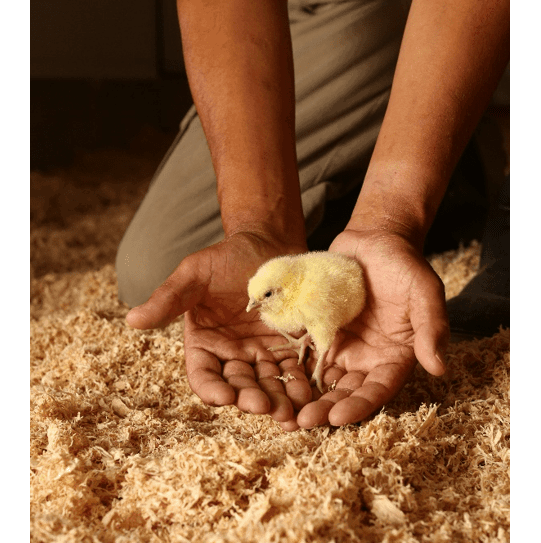 Hand-in-hand with sustainability
It makes perfect sense that bird welfare and sustainability are seamlessly connected. Our studies show time and time again that birds that are well managed – with safe, temperature- and atmospheric-controlled shelter, well-balanced nutrition and clean water, and access to excellent veterinary care – yield a kaleidoscope of sustainability benefits. They are more feed efficient and have stronger livability, higher meat yield and better reproductive performance – all traits that benefit the economic sustainability of producers as well as our planet.
Holding each other accountable
How do we know when we are doing right by our birds? As mentioned before, with appropriate "personal qualities," stockmen develop instincts that indicate when their birds are thriving and when they need extra attention. They will know to look at Key Welfare Indicators (KWIs) like feed and water consumption, air and litter quality and daily weight gain.
Beyond these routine checks, it is important to recognize the value of welfare audits by certified auditors. At Aviagen North America, as part of our formal global welfare audit program, our flocks undergo official internal audits, and external audits by a certified body on a rotation. Many of our employees have professional animal auditor certifications, and in 2020, we started a virtual in-house training to give employees the opportunity to better understand the full welfare picture. The goal of this training is to help our people become more comfortable with the "what" and "why" of animal welfare. It is important, not only for our teammates to practice good animal welfare, but also to understand it.
In addition to in-depth training, we have taken decisive steps to show our commitment to bird welfare. We've appointed a Welfare Compliance Specialist and a Director of Welfare and Sustainability for North America. Our North American welfare specialists have routine meetings with production and hatchery teams to ensure standards are being met and exceeded. A recent development that we would like to continue is welfare panels featuring our leadership. These show the commitment of our leaders throughout the company, while also bringing all Aviagen North America employees into the conversation.
At the Aviagen Group global level, a key team of local welfare specialists and global specialists meets regularly under the guidance of our global Aviagen Group welfare and sustainability leaders Anne-Marie Neeteson and Tim Burnside. The Global Animal Welfare Team works together under their guidance to strengthen our welfare program and develop and achieve our high welfare standards across the globe.
Future of welfare
With all we have achieved, we are by no means complete, because, as stated earlier, there are no finish lines in welfare! We have work to do to strengthen the welfare culture of our company and our industry. We have to be a part of the growth with our communication and transparency, while also continuing to be open minded and embrace new research and technology. Animal welfare is not a destination. It is an ever-evolving journey by people who have made a career of making a difference for bird welfare and sustainability for current and future generations.