Overview of Ghana's struggling poultry sector
Ghana's poultry producers hit hard by rising costs
In the early 80s, Ghana was among the leading exporters of poultry meat to neighboring countries. Since then, the industry has seen significant change.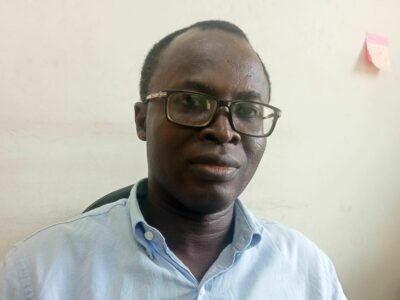 Between 2017 and 2021, the poultry industry was the most prosperous agricultural sector in Ghana, but after Covid-19, the industry suffered a lot of misfortunes especially due to the rising cost of feed, said professor Jacob Alhassan Hamidu, a poultry physiology and embryology at the Animal Science Department of Kwame Nkrumah University of Science and Technology (KNUST).
Currently, Ghana consumes about 460,000 metric tons of poultry meat per year, according to 2022 data from the United States Department of Agriculture (USDA).
The first Ghanaian poultry farm to have focused in export of poultry meat in the early 80s was Darko Farms. But the operations were affected by the strong taste that was developed for the imported frozen chicken into the country.
The once vibrant poultry meat production has oscillated substantially in recent times, whilst consumption levels still remain high as compared to some decades ago.
Ghana's poultry production has been classified into large, medium and small-scale production. These farms are privately owned by individuals or families.
Available data from Ghana National Association of Poultry Farmers and the Netherlands Enterprise Agency (RVO.nl) reveals about 40 large scale commercial poultry farms are currently in Ghana and are mostly found in the Ashanti region (13), Bono/Ahafo region (12) and Greater Accra region (4).
According to news reports, Ghana exported GH₵207.98 thousand Ghanaian cedis of poultry meat to Togo in 2020, making it the 121st largest exporter of poultry meat in the world.
Despite this progress, Ghana, in the same year (2020), imported $254M worth of poultry meat, becoming the 24th largest importer of poultry meat in the world.
According to the Food and Agriculture Organization of the United Nations (FAO), domestically-produced broilers have fallen from nearly 60 percent of all poultry consumed in Ghana in 2000 to 20 percent in 2011. At the same time, imports have increased from 13,900 metric tons (MT) to over 155,000 MT.
Broiler and layer markets
Due to the lack of processing plants in Ghana, most poultry farmers are concentrated on layers, with the other few going into broilers for the existing processing firms.
According to some of the poultry farmers, they derive more revenue from the production of eggs, hence the high concentration in the layer sector.
According to the Netherlands Enterprise Agency, broilers and layers are kept exclusively indoors on deep litter and/or in battery cages and fed on well formulated diets. The broiler birds attain 2.0-2.25 kg live weight at 6-7 weeks and are ready for the market. Dressed birds range between 1.5 and 1.9 kg. Layer birds reach 16 weeks before pullets start laying eggs. Average industry egg production is 230 to 250 eggs per layer per year.
The average cost per kg of producing broilers in Ghana is estimated at GH₵15 (US$2.70) for large-scale producers and higher for small-scale producers.
According to Professor Hamidu, while the layer industry boomed, the broiler market still suffered because there were the champions of importers of frozen broiler meat who increased their quantities from the US and Brazil.
He further explained that the hatchery section has not seen improvement because Ghana still imports all day-old chicks, although the country has the technical expertise to reverse this.
Currently, domestic broiler production is estimated to meet only about 2 percent of total demand for chicken meat.
Housing of poultry
The accepted practice in Ghana is free range and cage method of rearing birds.
Free range is done by individual farmers, whereas the caged system is adopted by commercial poultry farmers.
Supply of poultry meat
The increasing demand for locally-processed poultry meat presents a lot of opportunities for potential investors in the industry.
It is against this backdrop that Darko Farms, once Ghana's leading poultry farm but went out of business in the early 80s, has bounced back in full swing with special attention on processed meat, packaging and marketing.
The company received the government's special support under the One District One Factory initiative to expand its production to meet the growing demand for local chicken meat. The company is doing well so far. It has contracted a lot of out-growers that support the farms with raw materials.
Boris B's farms and veterinary service has also set up a full production house, slaughtering and meat processing for the Ghanaian market with many outlets across the country. They have also engaged a couple of small-scale poultry farmers to produce broilers for their production. This, according to the farm, is to be able to meet the growing demand for locally processed poultry meat.
The majority of farms produce organic poultry meat for the Ghanaian public.
Challenges
The National Chairman of Ghana National Association of Poultry Farmers Mr. Victor Oppong Adjei has expressed concern over the high cost of production, which includes but is not limited to hikes in the price of raw materials to feed the animals.
High feed costs are still the major concern for industry players and its cascading effect on poultry meat consumers, he stated.
Per the market price analyses of feeds, 50 kg of maize, which was sold at the farm gate at GH₵120 Ghanaian cedis (US$11.11) has increased astronomically to GH₵500 to 600 Ghanaian cedis (US$46.30 – US$55.56), making it difficult for farmers to purchase.
On average, farms use 50 kg-bags to feed their birds. That aside, the high cost of electricity and labour make it difficult for most of the farms to thrive.
According to Mr. Adjei, almost 80 percent of farms have shut down. Financial institutions have also been very reluctant to support the poultry sector.
Disease
Avian influenza and Newcastle disease are the most common diseases affecting Ghana's poultry sector.
This has compelled the government to compensate affected poultry farms in the country, with the hope of bouncing back.
In 2021, for instance, the government spent a total amount of GH₵20.1 million Ghanaian cedis equivalent to (US$2.7 million) on poultry farms that were impacted by avian influenza.
Biosecurity
Prof Hamidu has observed that farmers design their own biosecurity. While there is a lot of noise about practicing biosecurity such as controlling people and vehicles to the farm, cleaning and disinfecting properly and isolating new and sick animals to prevent spread and contain diseases, it's the farmer's decision. There is no enforcement.
Intervention to save the poultry industry
Ghana's president, Nana Addo Dankwa Akufo-Addo, in one of his addresses on October 30, 2022, announced policy measures to protect the local poultry industry from collapsing by imposing 100 percent tariffs on imported frozen chicken into the country.
Following that, the country's central bank has stopped providing foreign exchange (FX) to banks and other financial institutions to fund the importation of poultry, rice, vegetables and ceramics, among others.
But before that, the Ministry of Food and Agriculture (MoFA) under the leadership of Dr. Owusu Afriyie Akoto had introduced a policy dubbed "Rearing for Food and Jobs" with the ultimate goal of retooling poultry farmers with cockerel birds.
The 5-year project, according to MoFA, also aims to address issues associated with livestock development in the country including, but not limited to, poor genetic quality of breeds used by farmers, poor nutrition and inadequate water resources for livestock, animal health, poor and inadequate livestock housing structures/equipment, inadequate agricultural extension service and developing and promoting the livestock value chain.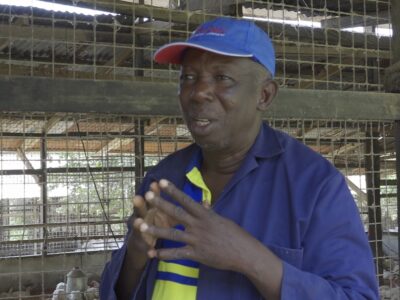 Former national chairman of the Ghana National Association of Poultry Farmers, Kwadwo Asante, told The Poultry Site that most of the hatchery companies have been compelled to close down their businesses due to the high cost of logistics as a result of the cedis-dollar fluctuations.
The once-successful hatchery companies are struggling to operate, compelling poultry farmers to depend on imported birds from Brazil, the US, and the Netherlands, he said.
He is unhappy with the current challenges facing the poultry industry and has called for immediate measures to save the already ailing poultry industry.
However, the current chairman of the association, Victor Oppong Agyei, attributes these fragile circumstances to the lack of proper policy to curtail the slump of the livestock industry.
He has observed that there is no national blueprint anchoring the growth of poultry, leaving sector players to their own fate.
Available statistics on MoFA's website indicate that under the Cockerel Model, a total of 72,967 cockerels brooded for 6 weeks have been distributed to 729 small holder farmers (with at least 30 percent female farmers) in 166 Metropolitan, Municipal and District Assemblies (MMDAs) in 16 regions. The price of the cockerels was subsidized 50 percent for all beneficiary farmers.
The Broiler Model was done on a pilot basis with a total of 25 poultry farmers in 3 MMDAs. The selected farmers were supplied with 43,183 day-old chicks (with 50 percent subsidy). The work done under this pilot project is currently under review.
With all these interventions, the sector is still struggling to survive.