'There's room for everyone': the women breaking barriers at Heifer Ranch
Women are integral to the work at Heifer Ranch, a best-in-class regenerative agriculture teaching center and farmer training hub.
One evening in the early 1990s, literature and sustainable agriculture student Donna Kilpatrick was eating dinner in the cafeteria of Warren Wilson College, a liberal arts school in North Carolina, when she felt a tap on her shoulder.
She looked up to see Mr. Larson, the stern but respected man who managed the college farm where Donna worked. "Do you want to learn how to disc?" he asked.
"I just left my plate and jumped up," Donna recalled. "And that was the start of it."
Learning to disc, a practice of using a tractor to loosen soil, made Donna the farm's first woman to serve as a lead equipment operator. And it was a turning point in what would become a long career in farming, beginning on dairy farms after graduation to her current position as ranch manager and land steward of Heifer Ranch, our 1,200-acre expanse of farmland in Perryville, Arkansas.
Around the world, women play an integral role in farming. Female producers account for 36% of U.S. farmers and women make up, on average, 43% of the agricultural labor force in developing countries, according to the U.N. Food and Agriculture Organization.
Across Heifer's project areas, women are at the helm of farming enterprises, strengthening their local food systems, growing nutritious produce for their families and communities, and using their income to keep their children in school.
And, at the Ranch, Donna is not alone either: She leads and works alongside four other women who comprise the livestock and horticulture teams.
This International Women's Day, we're celebrating them and women across the globe breaking barriers and making a living in agriculture — those who rise early, pull on mud-caked shoes, and spend much of their days outside caring for land and livestock alike.
The Road to the Ranch
Growing up, Donna would visit her grandparents' farm where they cultivated commodity crops like tobacco, cotton and soybeans. She'd ride horses and race dirt bikes with her cousins, spending weeks of her formative childhood years outside, beneath the big southern sky, and among plants and animals.
The allure, Donna recalled, came from the close knit family and community which revolved around simple meals and agriculture.
"There was just something about the land I loved," she said.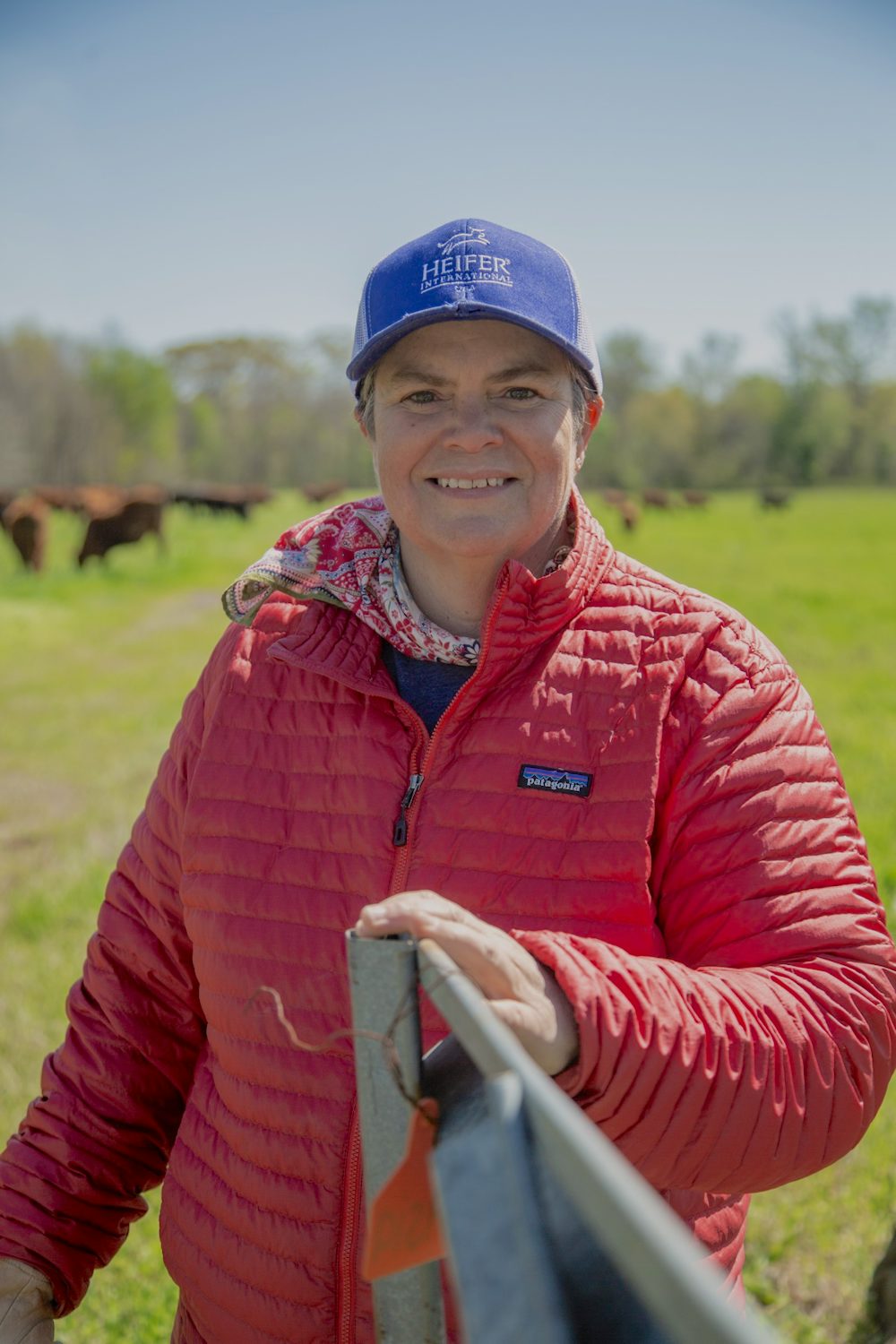 Though she's seen the number of female leaders in agriculture grow dramatically since she began her career decades ago, Donna says she still hears comments that imply women lack the competence or strength necessary to operate farming equipment and make a career in the agriculture sector.
"I grew up watching my mother sew and I just can't imagine being able to run a sewing machine," she said. "All the various parts and how technical it is … that's got to be more complicated than running a tractor."
Yet the stereotype persists. Sewing is generally viewed as women's work and farming as men's. "But there's nothing inherently hard about the mechanical aspects of farming," Donna said. "There's no gender required for that."
"It should be the new normal for women to be all over agriculture." — Christine Hernandez, livestock specialist at Heifer Ranch
Christine Hernandez, who manages the pork and sheep enterprises at the Ranch, has had similar experiences. About once a year, men at her local supply shop are surprised by — and comment on — her ability to reverse her truck with a large trailer attached. It's why she makes it a point to teach every volunteer that skill, she said.
"We shouldn't be saying, 'Why are women in this business or job sector or this career?' We should be saying 'Why are women not in there.' It should be the new normal for women to be all over agriculture."
And women are all over agriculture at the Ranch. Donna and Christine work closely with Sarah Bakker, who manages the gardens, Sam Noble, who manages poultry, and assistant rancher Lizzy Parker.
"We are always willing to help each other out," Christine said. "We have a strong team out here; we're really well connected because we're all on the same page, we're all working toward the same goal. We each bring unique skills to the table."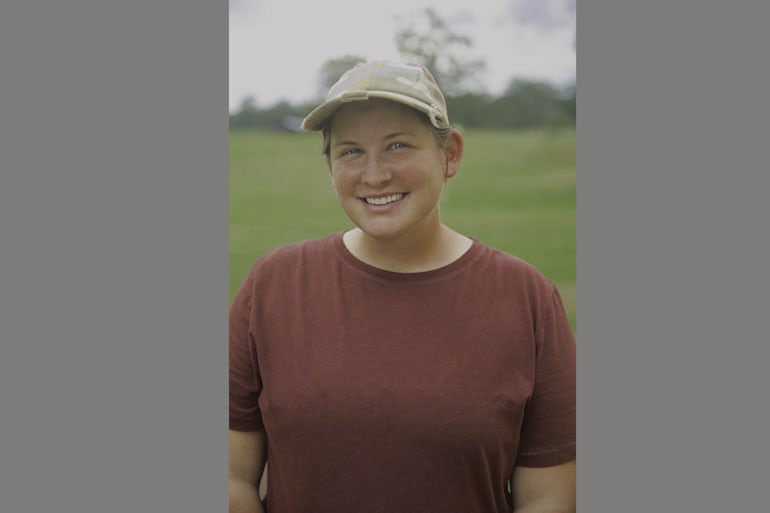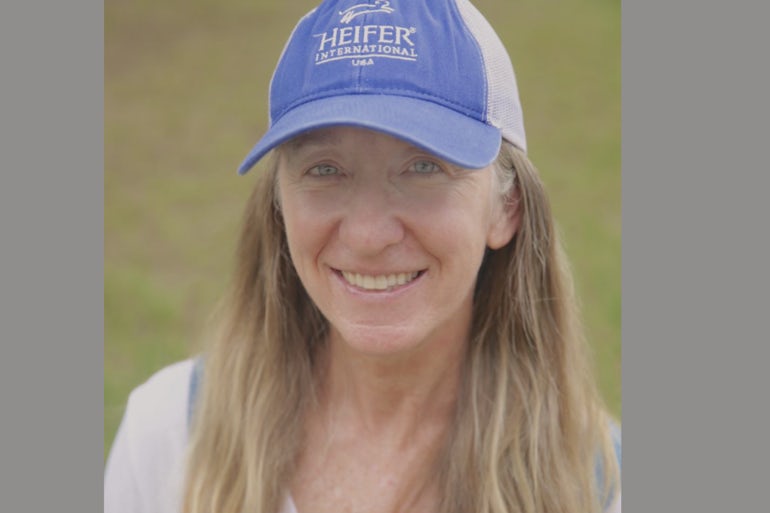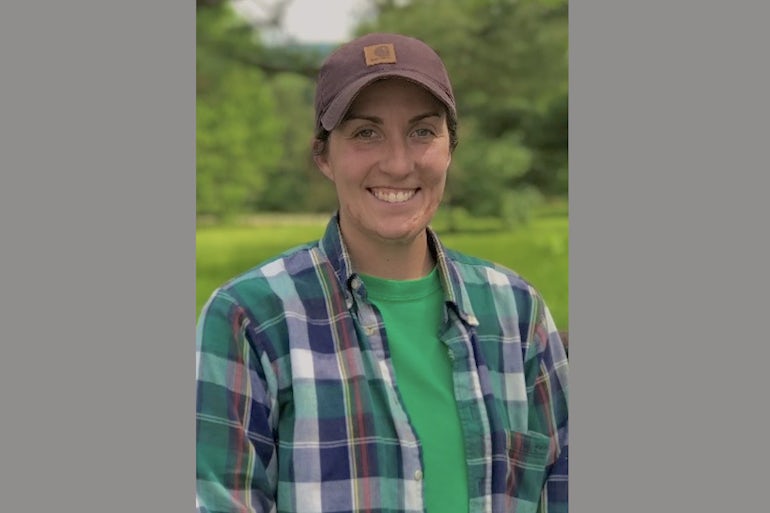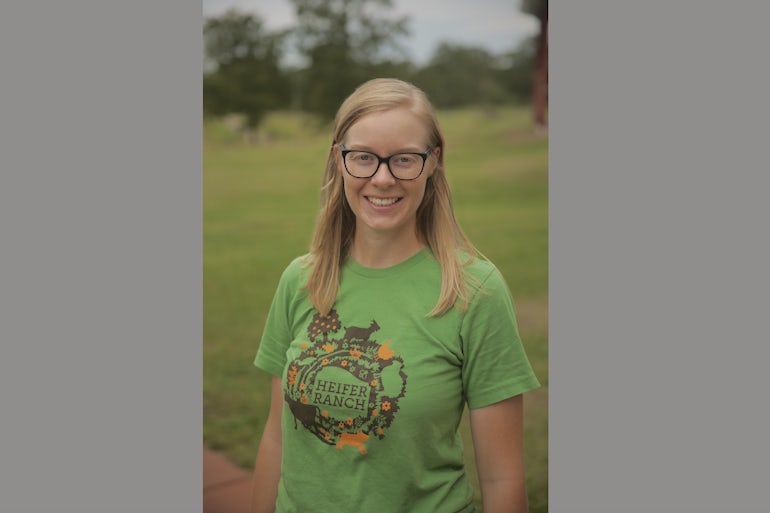 Where Farming Meets Diversity
The team met one particularly impressive goal in 2021, when Donna completed the requirements to become an accredited Savory professional and led the Ranch's designation as a Savory Hub, a center for teaching regenerative agriculture and holistic land management practices to restore grassland ecosystems.
And it's probably no coincidence, Donna said, that regenerative agriculture feels more welcoming and inclusive than its industrial counterpart.
"[Regenerative agriculture] is a very holistic approach to farming and it is absolutely founded on diversity," she said, citing the practice's focus on promoting diversity of species, diversity of micronutrients in the soil and diversity of forage.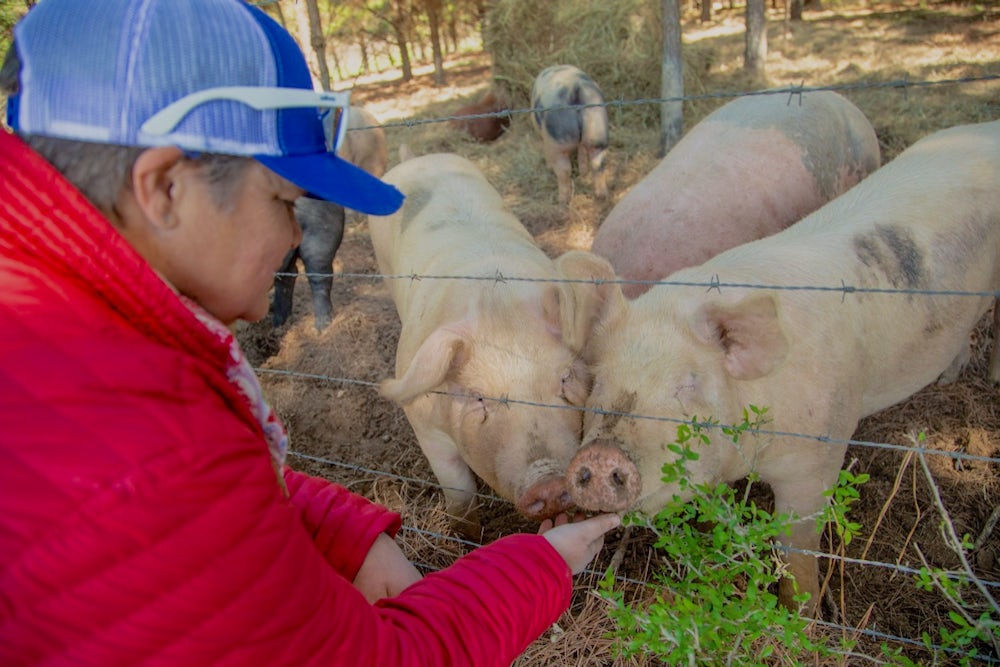 "I think that transcends into the diversity of humans who are involved in regenerative agriculture," she continued. "It would be very odd if that weren't the case considering that diversity is the key to regenerative agriculture — it's the antithesis of a monoculture."
Under Donna's leadership, the women at the Ranch are stewarding the land and animals in a way that improves the health of the whole ecosystem. As for women thinking of starting a career in agriculture?
"Come on in," Donna said. "There's room for everyone. For a woman going into farming, there's no time better than now."
For opportunities to live and learn at the Ranch, check out their volunteer and apprenticeship programs.
This International Women's Day, you can make a difference in the lives of women around the world. All funds raised will help provide more Heifer families with nutritious food, shelter, clean water and a decent education so they can thrive, not just survive.
Sponsored Article
---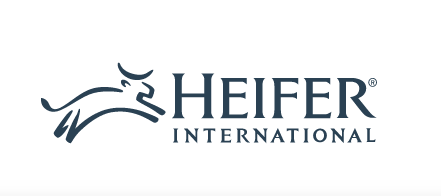 Our Partners
---