USDA reports on Italy's retail food market
Learn about the diversity of Italy's retail food market.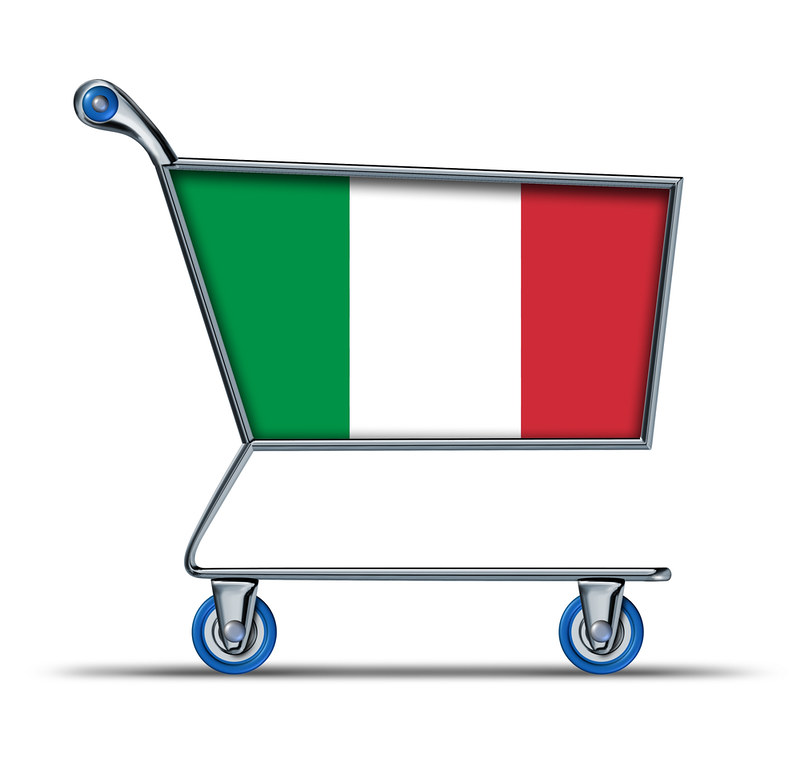 The majority of supermarkets are located in northern Italy (47.1 percent), followed by the south (28.6 percent), and then by the central region (24.3 percent). Convenience stores and small supermarkets are commonly located in central areas of towns and cities. Hypermarkets and supermarkets tend to be positioned within large shopping centers in suburban areas and on the outskirts of cities.

Italy's food retail sales reached $175 billion in 2020, 5.6 percent more than in 2019. While on-line grocery shopping grew by 134.4 percent, increased sales were also registered in discount stores (+8.7 percent), supermarkets (+6.8 percent), and grocery retailers (+5.6 percent). Conversely, sales in hypermarkets (-3.4 percent) were penalized by the closure of shopping centers during COVID-19 lockdown. Multi-channel strategies, blending online and in-store sales, are key to success across retailing. Grocery retailers are paving the way towards innovative solutions in this respect, offering ecommerce shopping with deliveries to the consumer's home and in-store lockers for customers to collect online orders.
Stockpiling and home-cooking trends boosted sales of staple foods and cooking ingredients, such as pasta, rice, processed meat and seafood, fruits and vegetables, edible oils, sauces, dressings, and condiments. Moreover, COVID-19 accelerated Italy's healthy eating trend, with vegan, vegetarian, and flexitarian alternatives, "free-from" products (e.g. gluten, lactose, or sugar-free), and superfoods attracting more and more local consumers. Additionally, legume-based snacks and pasta, and rich-in-protein foods were high in demand. The pandemic also strengthened the locally sourced food trend as a gesture of solidarity to local producers. Convenience remained a valued commodity by Italian shoppers.
Food retailers witnessed a major move in 2020, when Conad completed the acquisition of approximately 1,600 points of sale from Auchan Retail Italia, operated under the brand names Auchan, Simply, and Sma. Through this acquisition, Conad became the leading grocery retailer in Italy followed by Coop Italia and Selex Gruppo Commerciale SpA. Domestic and international discounters continued their expansion plans in Italy. In addition to the leader Eurospin Italia, which expanded to 1,100 stores, German discounters Lidl Italia, Aldi, and Penny Market Italia announced major investments for 2019-2020, and the opening of more than 140 new stores to strengthen their presence in Italy.
Key market drivers and consumption trends
Ageing population and increased health consciousness of consumers is fueling Italy's demand for health and wellness products, as well as functional food products.
Demographic evolution is driving changes in consumer buying habits, as single and two person households are growing, while households of four or more persons declining.
Locally grown, but also ethnic, vegan, vegetarian, and flexitarian alternatives, and "free from" products (e.g. gluten, lactose, or sugar free) attract more and more Italian consumers.
Consumers increasingly require traceability and information about production methods.