Weekly global protein digest: China's tariff adjustment, US Hogs & Pigs Report
Market analyst Jim Wyckoff shares highlights from this week's activities in the global protein market.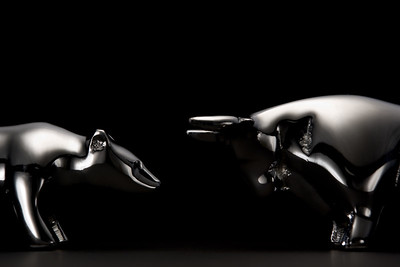 Lean hog futures bulls working on price uptrend
The late-December USDA Hogs & Pigs Report showed the US hog hog herd 4% smaller than year-ago, which was greater contraction than traders expected. Nearly all categories came in on the bullish side of the average pre-report estimates. That should support lean hog futures for at least the near term. Indeed, prospects for the usual early-winter rally seem promising, especially with US wholesale prices firming. Mid-December slaughter fell over 6.0% short of the comparable year-ago figure, reinforcing USDA forecasts for a drop in winter hog supplies. Concerns about reduced export demand, as well as excessively expensive retail prices, are keeping the market from moving significantly higher.
South Korea suspends Canadian beef imports after BSE case

South Korea halted beef imports from Canada as it awaits more information about the recent atypical BSE case Canada reported before allowing beef imports from the country to resume, according to the Canadian Food Inspection Agency (CFIA). The news came just four days after an atypical case of BSE was found in an 8 1/2-year-old beef cow in Central Alberta. The CFIA reports the beef cow was euthanized on the farm and did not enter the food or animal feed chain. It's the first case of BSE in Canada in six years, and the first case since Canada received its "negligible risk" status from the World Organization for Animal Health (OIE) in May of this year.
Background. South Korea was Canada's sixth-largest beef export market at 1.3% of beef exports in 2019, according to the Canadian Cattlemen's Association (CCA), who doesn't think the ban will last long. South Korea imported over 10,000 tons of Canadian beef this year. The halting of exports stems from Canada's particular export agreement with South Korea requiring verification of information of BSE cases by Seoul. "We would expect this suspension to be lifted very quickly," said the CCA's executive vice-president Dennis Laycraft. "It shouldn't affect any of the product that's been processed, going to be processed or shipped."
Alberta's Agriculture Minister Nate Horner says atypical BSE spontaneously happens at a rate of about one in one million cattle, regardless of how well a producer takes care of their herd. It has been reported six times in the U.S., most recently in 2018, as well as a few other countries. The CFIA reports that Atypical strains occurs naturally and sporadically in all cattle populations at a very low rate, and which have only been identified in older cattle. No other countries currently have notified Canada they plan trade actions.
USDA: China's annual tariff adjustment increases pork to MFN
USDA reports that on December 15, China's State Council Tariff Commission (SCTC) announced its 2022 annual tariff adjustment plan that sets tentative import and export tariff rates for select tariff lines. According to this year's plan, China will tentatively lower the tariff rates for multiple wood and fishery products. China also increased the tariff rates for certain pork and orange juice products to or below the established most-favored nation (MFN) rate. The tentative tariff rates are applicable to tariff lines from all exporting countries. This report contains an unofficial translation of the SCTC notice, the list of known agriculture-related tariff lines subject to tentative applied MFN tariff rate changes in 2022, a commodity list subject to TRQ administration, and additional information regarding scheduled RCEP tariff adjustments.
USDA's latest US dairy market report
FLUID MILK: Across the United States farm milk production is level to trending higher. Midwest producers are reporting higher butterfat levels, attributed to feed quality. Spot milk in the Midwest is going into cheese but at discounts below one year ago. Bottling demand is lower in most areas, reflecting school breaks. Some Pacific Northwest milk is going to Canada to areas affected by recent inclement weather. Midwest cream availability is increasing, supplemented by lower priced cream from the West. In the East, cream is more available at lower prices. F.O.B. cream multiples are 1.15- 1.40 in the East, 1.15-1.38 in the Midwest, and 1.00-1.25 in the West.
DRY PRODUCTS: Low/medium heat nonfat dry milk (NDM) prices are steady to higher in all regions. Demand is active and inventories are a bit tight. Plants in the East and West report delivery constraints arising from staff shortages and transit delays. Central and East dry buttermilk prices are steady. Western prices are up at the bottom of the price range but steady at the top. Trading in all regions was light. Demand is steady in the West but light elsewhere. Western buttermilk manufacturers report delays from port congestion and some plant worker shortages. Dry whole milk production is contract focused. Prices are steady with a quiet market tone. Dry whey prices are steady to higher in all regions. Demand is steady to stronger, with increased production anticipated in the near future. Transit delays and worker shortages are noted. Tight inventories of whey protein concentrate (WPC) 34% have contributed to steady to higher pricing. Some sources believe this product is undervalued. Quiet trading has left lactose prices steady. Casein prices are steady with lighter year end interest.
Advertised prices for US dairy products at major retail outlets
During the period of 12/24/2021 to 12/30/2021: While many US retailers published advertisements covering two weeks ahead of the winter holidays, total conventional dairy ads slipped 20 percent from last week, and organic dairy ads melted away 33 percent. The most advertised dairy item this week is conventional ice cream in 48 to 64-ounce containers. The national weighted average advertised price for 1-pound conventional butter is $2.95, down 14 cents from last week. The national weighted average price of organic 1-pound butter is $5.69. Total conventional cheese advertisements were frozen from last week. However, conventional 8-ounce shreds and blocks each grew in ad numbers, while ads for 1-pound and 2-pound packages fell. The weighted average advertised price for conventional 8-ounce shred cheese is $2.37, 13 cents higher than last week. The weighted average price for conventional 8-ounce block cheese is $2.43, down 2 cents. This week, conventional yogurt ad numbers dropped 49 percent, while organic yogurt ads grew 88 percent. A multitude of advertisements for regular organic yogurt in 32-ounce containers appeared this week, up 540 percent. Conventional Greek yogurt in 4 to 6-ounce containers, the most advertised conventional yogurt item, has a weighted average advertised price of $0.96, up 2 cents from last week. Advertisers took away 26 percent of the total conventional milk ads and 52 percent of the organic milk ads compared to last week's advertisements. The national weighted average advertised price for conventional milk half gallons is $1.84, compared to $4.59 for organic milk half gallons, providing an organic price premium of $2.75. Only flavored milk in half gallon containers grew in ad numbers across the conventional and organic milk, flavored milk and egg nog categories.
USDA's dairy market review for Europe
WESTERN EUROPEAN OVERVIEW:
Milk production in some of the leading Western European milk producing countries has been limping along for most of 2021, with disappointing results. Some German dairy analysts believe that final 2021 milk production data will show that German milk production fell for the first time since 2017. French dairy processors are also disappointed with how 2021 seems to be ending.
A curious aspect to this is that higher producer milk pay prices in Germany still yielded less milk. Various factors came into focus. Forage growth was decent, but the quality declined. Variable costs for energy and fertilizer increased. EU leaders are working to generate formal efforts within member countries to reduce use of fertilizer, which would likely reduce milk production. Insiders suggest there have already been market impacts.
Fertilizer prices in Germany and France are up enough this year to be widely discussed. The higher prices have led to less fertilizer use this year. That is a factor already having reduced milk production in the view of many dairy people based in Western Europe. Structural changes are also noted. During the year the number of dairy cows declined, as did the number of barns. The number of small herds, and cows in small herds declined more than larger herds. But even larger herds on average reflected a decline in cows.
Cheese remains a bright spot for Western Europe. Sources say this is true for production, sales, and consumption. It is expected that 2021 will set a cheese production record, even as milk production is disappointing. Many cheese plant managers aim to top 2021 cheese production in 2022.
EASTERN EUROPEAN OVERVIEW:
This week a European dairy association reported that Belarus is taking steps to ban some agricultural imports from the European Union, Norway, the U.S., and some other countries for six months effective January 1, 2022. This is said to be in response to sanctions. The seven-page announcement in Russian was said by the association to include some dairy products.