Weekly poultry outlook - US broiler market at a glance
Read the latest poultry industry updates from the United States.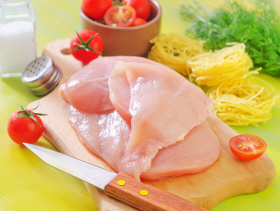 Whole chicken broiler/fryer prices are trending steady to instances firm for all sizes. Offerings of all sizes are mostly moderate, instances light in the Central region.

Retail and food service demand is light to moderate for mid-week business. Processing schedules are normal to reduced. Floor stocks are sufficient. Market activity is slow to moderate.
In the parts structure, prices are trending firm for bone-in breasts and wings. Tenders remain steady to weak, and the balance of parts are steady. Supplies of wings are closely balanced to tight and held with confidence.
Bone-in and boneless skinless breasts are light to moderate with jumbo size boneless skinless breasts in the best position. Tenders are moderate to heavy, and all other parts are moderate. Market activity for parts is slow to moderate. In production areas, live supplies are moderate to heavy. Weights are mixed from desirable to at times heavy.