What do Egg Producers Think of US Food Industry Demands for Cage-Free?
The movement towards cage-free eggs in the US seems inevitable, but one vocal group of egg farmers continues to resist, writes Treena Hein.
The disappearance of any type of caged housing on eggs farms seems as inevitable in the US as it does in Canada, due to a groundswell of commitments from dozens of major North American food companies to purchase only cage-free eggs, some within four short years.
However, whether American egg producers will be able to meet the timelines of the food industry is not clear, and if one group of egg producers gets its way, they will never have to do so.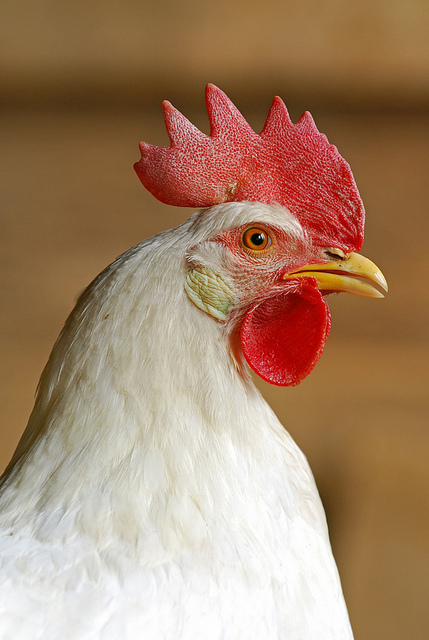 The cage-free issue picked up steam quickly in the United States in 2015, with sourcing commitments announced by some of the largest American food manufacturers, including Kraft, General Mills and Sara Lee. Major retailers like Wal-Mart and Costco also came forward.
The restaurant sector joined in, with firm deadlines in tow. Denny's, for example, promised to source only cage-free eggs by 2026. Starbucks went with 2020. McDonald's in the US and Canada will go cage-free by 2025.
In February 2016, the parent company of two other large fast food chains, Tim Hortons and Burger King, also committed to a deadline 2025 for all its locations in Canada, the US and Mexico. In March, PepsiCo committed to 2020 for sourcing only cage-free eggs in North America and 2025 for all its egg purchases globally.
Kroger, the largest traditional American supermarket chain, is set to go cage-free by 2025. A US animal rights group called 'Four Paws' lists many other companies as having committed to cage-free, including Albertson's (the country's second-largest grocery chain), Subway, Wolfgang Puck, Kraft Heinz Company, and Unilever (maker of Hellmann's Mayonnaise and many other products).
American food service companies Aramark, Compass Group and Sodexo are also already working towards sourcing only cage-free eggs.
Other major food industry players going cage-free include Dunkin' Donuts, Sonic, Taco Bell, Wendy's, Trader Joe's, Target, Sonic, Carl's Jr., Hardee's, Campbell's, Mondelez International, Quiznos, Walt Disney Parks and Cruise Lines, and many more.
Transition begun, but resistance remains
As it is in Canada, about 90 per cent of the hens on US egg farms are currently housed in battery cages.
However, this is changing quickly, with the transition to cage-free already begun by Rose Acre Farms and Rembrandt Farms, the country's second and third largest egg producers.
Unlike in Canada however, where major fast food chain A&W is committing to 'enriched' cage-free housing, there are no American companies committing to anything but plain cage-free.
Enriched housing – within large cages housing dozens of hens or within cage-free barns – features embellishments allowing hens to exhibit natural behaviours like dust bathing, perching and laying eggs with some degree of privacy.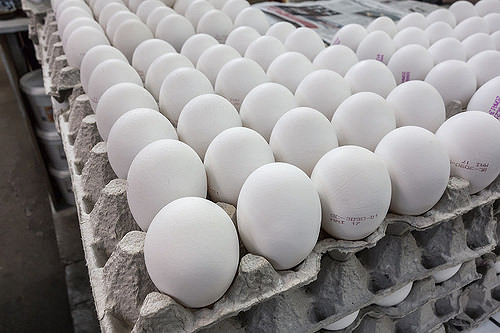 It is supported by some egg industry experts and farmer associations around the world (such as the Egg Farmers of Canada), but the vast majority of the general public in the United States and beyond is not even aware, let alone supportive, of this housing option.
Summing up the situation in the Chicago Tribune in early 2016, Marion Gross (senior vice president of supply chain management for McDonald's) said: "Enriched [housing] doesn't mean anything to our customers."
For its part, United Egg Producers (UEP, which represents egg farmers producing almost 90 per cent of American eggs) supports any type of hen housing that ensure hen well-being and food safety.
At the same time, it recognises that a huge and increasing number of food industry firms have made commitments to go cage-free.
"We…recognise there is transition in the marketplace," noted UEP President Chad Gregory.
"We believe that having choices in the types of eggs available for customers is appropriate and that those choices are needed to ensure a steady supply of affordable eggs."
Mr Gregory added that he recognises: "There are significant costs for egg farmers in transitioning their farms to different methods of housing, and we certainly are concerned about how farmers will address those investments should they choose to convert."
"The customer is always right does not hold true"
The National Association of Egg Farmers (NAEF) is also concerned about the costs of transitioning to cage-free housing, especially for smaller producers.
NAEF represents over 200 egg farmers and other supporters who "feel federal legislation mandating how eggs are produced will have negative consequences for family farms, consumers and the welfare of chickens."
Costs aside, NAEF lists other negative consequences of cage-free production to include increased egg prices (as much as 36 per cent higher), reduced hen welfare due to increased pecking, increased risk of egg contamination by bacteria due to prolonged exposure of eggs to litter and manure in nest boxes or on the floor of the barn, health risks to workers due to dust levels, and ergonomic challenges for workers who must collect eggs off the barn floor.
NAEF also claims that cage-free systems "oftentimes have three times more chicken deaths than the modern conventional cages," with some of these deaths due to cannibalism.
In a recent NAEF blog post, President Ken Klippen wrote: "The saying that 'the customer is always right' does not hold true with what's happening to the egg industry and this rapid transition to cage-free eggs."
He added: "Consumers demanding cage-free are being led by the Humane Society of the US and other animal activists as the activists inch their way toward more expensive production systems, driving up the price of eggs, and as a result, consumers buying fewer eggs."
Mr Klippen concluded: "We are drawing the line in the sand now as our defence [that there are no proven welfare benefits to hens in cage-free systems] is sound scientifically."
For its part, the Humane Society of the US believes cage-free production is inevitable in the USA because there are no major egg buyers who want anything else.
"This is a done issue," said Josh Balk, the organisation's senior director for food policy. "Companies are moving on to other issues. I believe it's a good thing for egg laying hens, consumers and for egg producers as well." He estimates NAEF to represent about one per cent of US egg production.
Whilst Mr Balk would like to see federal legislation mandating cage-free facilities, he doesn't have much hope on that score because of the strong lobbying that defeated the 'Egg Bill,' which was introduced in the US Congress several years ago.
Once passed into law, the Egg Bill would have required all egg farmers to double the space for each hen and make other animal welfare improvements during a phase-in period of 16 years.
The bill was also intended to provide a uniform, national standard for all egg farmers, replacing a patchwork of complicated laws in each state that was apparently making interstate egg commerce increasingly difficult.
The Egg Bill was supported by UEP, the Humane Society of the US, the National Consumers League, Consumer Federation of America, American Veterinary Medical Association and several other groups.
The bill died in 2014 because beef and pork producers lobbied hard against it, viewing it as a first step towards other federal laws that would mandate changes to housing and other welfare-related factors for pigs and cattle.
With the transition to cage-free already beginning in the US, it's still not clear however whether egg producers will be able to meet the 2020 or 2025 sourcing deadlines put forward by the food industry.
When asked his opinion, UEP's Chad Gregory said: "That's really between customers and their egg suppliers."
For its part, Rose Acre Farms does not have a target year set to have fully transitioned to cage-free, but spokesperson Tony Wesner said: "We will be working with all of our customers to have the eggs available to them as they need them."