Women in Poultry: Aleksandra Scerbatova
Aleksandra Scerbatova began working as a farm hand in the UK 14 years ago; now she is a hatchery manager in Australia.
Ms Scerbatova's career started 14 years ago in the UK, where she began as a farm hand, knowing nothing about poultry.
She worked hard and was quickly promoted to farm manager and held that position for six successful years.
Interested in incubation, she moved into hatcheries and started as a production supervisor, learning all the processes and incubator operations. She then took the opportunity to join the UK's largest poultry producer as a hatchery manager trainee.
At the same time, she enrolled in school for 18 months to study and complete a diploma in poultry production and frontline management. "I was lucky to learn from best incubation specialists," she says.
She then joined Ireland's largest poultry producer located in the UK as their hatchery manager, where she had an opportunity to create hatchery quality control systems for company hatcheries. She also developed a hatchery team that improved hatchability results by 4 percent.
Relocating to Australia to join Darwalla Group as hatchery manager, Ms Scerbatova completed courses in poultry production, competitive manufacturing and leadership.
"I am very proud to be the hatchery manager at a state-of-the-art, world-class commercial poultry hatchery located in Queensland, Australia," says Ms Scerbatova.

What inspired you to join the poultry industry?
Love of animals! I couldn't resist working with chicks! Studying economics at university and being a typical city girl, I never anticipated that my future would be in poultry. I was open to take on any challenge and was not afraid to try different jobs. I followed my dear parents' advice: "Always do your very best at any job, and when you find the job you love, work even harder. You will be surprised how far you can progress and how much you can achieve."
What have been the main challenges that you have faced on the farm?
The main challenge I encountered was that it was hard to find reliable, good-performing staff who care about birds. Recruitment in the poultry industry is not getting any easier.
Describe a typical day in your current role.
I wake up at 4:30am. At 5:00am, I conduct hatchery-equipment set-up checks and have a quick catch up with the leadership team. At 5:50am, we have a morning meeting with the full team to discuss safety, productivity, quality results and improvement projects from the previous day, plus we plan for that day.
Around 6:15am, I do a walk-through of the hatchery to ensure a good start to production and to check the quality of chicks. From 7:00am to 3:30pm, it's working on scheduling, planning, improvement projects, conducting and attending meetings and monitoring hatching chicks. I usually catch up with the hatchery leadership team at 1:00pm, providing them with support and advice in problem-solving and praising them for achievements. At 3:30pm, I walk through the hatchery to ensure all tasks have been completed to the expected standard.
Aside from this typical daily routine, I also cover 24/7 on-call duties on rotation basis.
What's the most unusual experience you've had in poultry?
Saving free-range birds during the flooding. It was a summer of heavy rain and some of our free-range sheds started to flood. We got our team together and started catching birds and moving them into the sheds. We brought crates into the sheds for birds to stand on. We all were soaking wet and tired, but super happy and proud that we saved our birds.
Have you encountered any challenges as a woman in poultry farming?
Yes, the acceptance as a professional. When I started my career, the poultry industry, especially at the hatchery management level, had been very male-dominated. It was hard to compete with men, and instead of wasting my time and effort proving who was the better specialist and leader, I worked hard, studied and supported my team to achieve results that exceeded expectations.
Another challenge was finding my leadership style. There are so many books about leadership and management, with tools that work well for men but give the opposite outcome when used by young women. The good news is that there are now books available about the approach female leaders should take using similar tools. Also, there are some great leadership coaches, and I am fortunate to know one.
What advice would you give to women looking to start a career in poultry?
Set clear goals and prepare a detailed plan with realistic timeframes. Every time you make a choice, think about your goal, and if your decision will take you closer to your target, go for it. Don't be afraid to ask questions and be humble and listen; be open-minded. Be reliable and be a consistently good performer. Get out of your comfort zone.
Be proactive and take challenges, trying new things. You are learning from positive and negative results. Never stop learning.
Invest time and effort into your team's well-being and development, and provide constructive feedback. These are critical components of success. Business guru Paul Sarvadi said: "Take care of your staff and they will produce results to grow business."
What would be your dream role in poultry?
I am in my dream role! I love my job and am proud of my team and the hatchery. Of course, there is always room for improvement, and I am working hard to be the best possible leader for my team. I will never stop growing as specialist.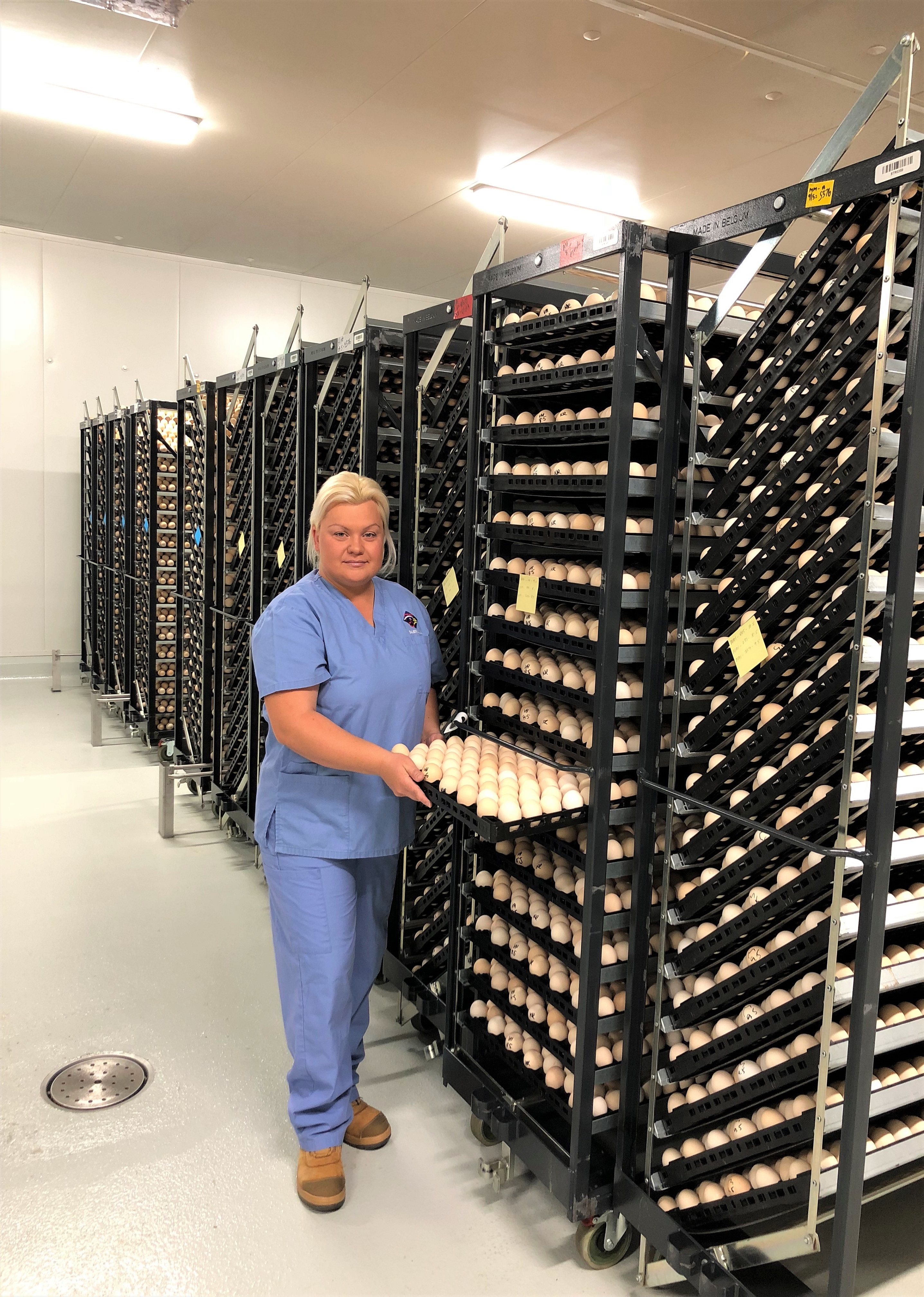 What outstanding challenge facing the poultry industry would you most like to solve?
I'd like to see an ultimate chick quality scoring system that would give growers an indication on the quality of chicks, environment requirements and expectations.
How has your relationship with the poultry sector evolved?
I try to build good working relationships with all specialists I meet. Most challenges we are facing are common across the industry, and if we all work together, we have a better chance to find the solution.
How do you incorporate sustainable (ethical, environmental, economic) best practice into your day to day routine?
Setting clear goals and expectations, investing in staff development and training, ensuring departments follow best practice in animal welfare, workplace health and safety and meeting customer standards. We have many good systems in place, like an onboarding process for new staff, a programme for development planning and performance reviews, continuous improvement projects on safety, productivity, quality, and a "war on waste" programme.
How do you feel about on-farm technology, either current or yet to be developed?
There are some very impressive engineering solutions and equipment available on the market designed to help farmers improve their results. For example, I'm very pleased to see robots and automation doing most of the hard work at our Darwalla Hatchery, which has significantly reduced manual handling and increased production speed.
What are the most memorable experiences you've had during your career in poultry?
I had an incredible opportunity to be a member of the project team for a AU$25 million Darwalla Hatchery project. It was our biggest challenge, which required a lot of effort, time, travelling and commitment. But now that the project is complete, we can see that it was worth it. Together with my hatchery team, we are working at the hatchery of our dreams and we are very proud of it!
Are there any individuals or organisations in the industry who you've found particularly inspirational?
I am grateful for the guidance and support from my operations manager, Guy Holcroft, for the last five years; Dan Ashmore, who supported me in the beginning of my career; Wendy Hall, for coaching and making me a better leader; and the Darwalla Group for supporting me and investing in my professional development.
I'm pleased to work with and learn from passionate and talented incubationist Deniss Scerbatovs and operations manager Jonathan Millard. I am very lucky to meet and be trained by hatchery and incubation specialists like Guo Jun, Jason Cormick, Steve Evans, Steve Tweed, Akram Yalda, Gavin Williamson and Davide Assirelli.
Each of these individuals has played an important role in helping me to reach my career goals.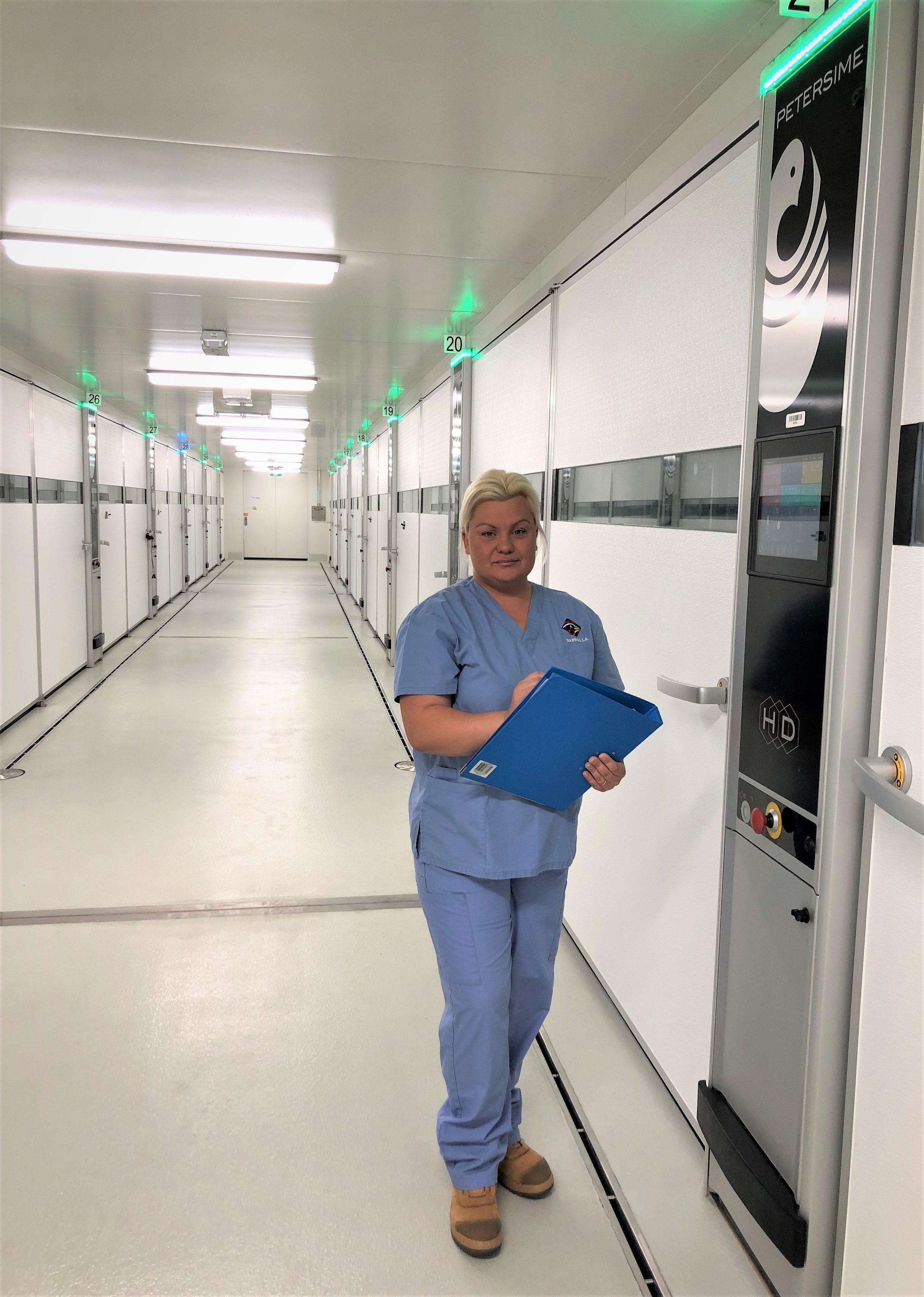 February 2023 - July 2022
---