Women in Poultry: Carolyn Cornelissen
Women have always played a crucial role in farming and, as a long-time poultry farmer, Carolyn Cornelissen understands this and works diligently to support, educate and encourage women in the industry.
Together with her husband, George, her children Ashley, Kyle, and Mike and his wife, Danielle, they own and operate Cornelissen Farms and Twin Creeks Greenhouse in Lambton County in southwestern Ontario, Canada.
Carolyn's specialty is financing. With a background in accounting, she deals with all the day-to-day operations of Cornelissen Farms.

The Cornelissen family's poultry journey started twenty-four years ago when she and her husband decided to switch from a dairy operation to a broiler operation. Today, they have six chicken barns where they raise broilers.
Carolyn also recently became a district committee representative (DCR) for District 3 of the Chicken Farmers of Ontario and enjoy working with CFO on the Women in Leadership programme. She is also a board director and shareholder with Trillium Hatchery.
What inspired you to move into poultry?

The broiler chicken operation works well with the other division of our farming business. We have 2,700 acres where we grow cash crops, a grain-elevator operation and 20 acres of greenhouse where we grow red peppers. The manure from our poultry operations is used as fertiliser for our crops, so it's a beneficial relationship. We feel this diversification is important to maintaining financial stability.
What are the main challenges that you face on the farm?
I would have to say our biggest challenge right now is smaller profit margins due to increasing cost of capital expenses and high energy costs.
Describe a typical day in your current role
Over the years, as we built our farming business, and then with our sons and daughter-in-law stepping in to managing their own divisions of our operations, my role has changed. I used to be very much hands on, but today I have moved to handling the financial side, dealing with all office responsibilities and the increasing requirements for regulation reporting for each division. During our busy times of year, I am driving tractors, delivering and picking up as needed, running the grain elevator, or working at the greenhouse. So a typical day for me varies depending on the season and time of year, but my main role is as financial controller with a focus on our broiler division.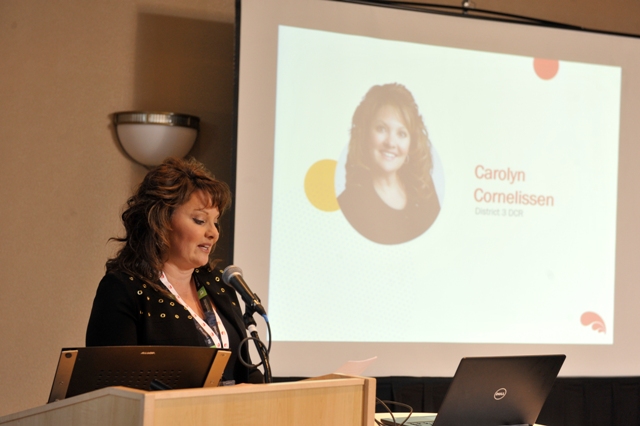 What's the most unusual experience you've had in poultry?

The most unusual experience might be that I have often been one of the only women at an agriculture industry meeting. I have been very lucky as my husband has always been supportive of me getting involved and, frankly, in every group I have worked with, the men have been very supportive and great to work with. Fortunately, there's been a shift in the last few years and I see more women feeling comfortable getting involved in agriculture organisations.
If you could, how would you reorganise the legislative minefield?
I don't see any obstacles. We have great programmes in place. They enable us to create a great product.
Have you encountered any challenges as a woman in poultry farming?
My greatest challenge over the years has been time management. Balancing the needs of family with the needs of our business commitments has definitely been a challenge.
What advice would you give to women looking to start a career in poultry?
Women are one of the greatest assets to our broiler industry. I've had the opportunity to speak to and encourage other women who are in, or considering getting into, the industry. The best advice I can give is to learn from the experience and knowledge of other farmers and experts within the chicken industry. Do not compare yourself to anyone else. Do not try to be like someone else. Be yourself. Everyone does business differently and each woman needs to do it in the best way for her.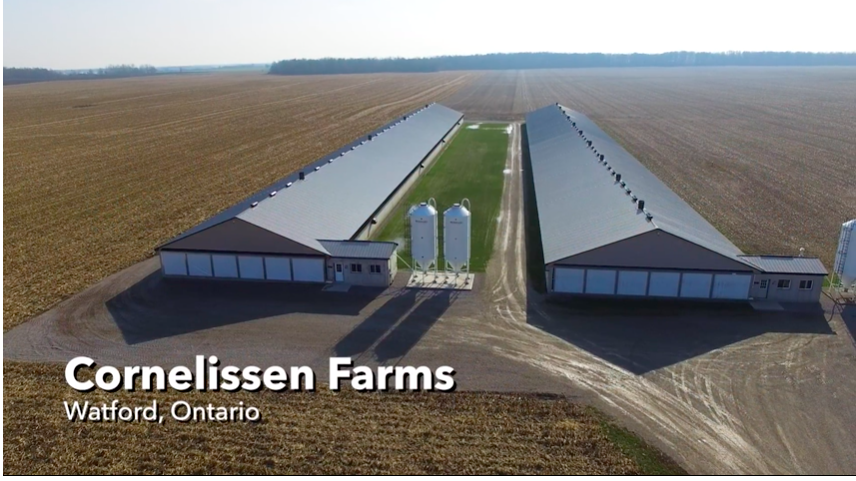 What would be your dream role in poultry?

Right now I am in my dream role. My husband and I have built a successful business with our children who now have the opportunity to work with us. We have built strong partnerships with our processor, feed suppliers and CFO. Being voted in as a DCR for District 3 and working with a group of farmers allows me to give back to our great chicken industry.
What outstanding challenge facing the poultry industry would you most like to solve?
I feel the biggest challenge facing the poultry industry is getting the right information to our consumers. The media often likes to focus on the negative so our consumers are not always given correct information and don't always know what is true or false.
How has your relationship with the poultry sector evolved?
Having our children take a more active role in our operation has allowed me more time to get involved outside of our operations. I have really enjoyed being a DCR, learning from and working with CFO staff and working on the Women in Leadership initiative.
Being a shareholder and on the board of directors for Trillium Hatchery Inc has given me the opportunity to meet other industry key players beyond our farm gate.
Having spent over 24 years in the chicken industry, I see the importance of investing my time and knowledge to help continue building a strong industry for future generations.
How do you incorporate sustainable (ethical, environmental, economic) best practices into your day-to-day routine?

As we work toward the transition to the third generation for our family business, sustainable practices remain at the forefront of our farming operations, from the protection of our farmland with today's best environmental practices – with no tilling and using cover crops – to our animal-welfare programme where we focus on animal comfort. We've updated our barns with hydronic heating which has saved us in heating costs, and we've added cooling pads to increase the comfort of our birds. Having the ability to work within our supply-management industry allows and encourages us to invest in the best sustainable practices on our farm.
How do you feel about on-farm technology, either current or yet to be developed?
I feel the next competitive edge in our industry will be new technology. Our next generation, our children, are more than happy to make sure we are up to date on farm technology. We are always reviewing the newest technology products available.
What are the most memorable experiences you've had during your career in poultry?
Being able to speak with other young men and women who are choosing the same career path as we have done. Having the opportunity to give them advice and encouragement as they build and work within their own broiler-farm operations. I feel it's important to be role models within our industry for other farmers and especially for our consumers.
Are there any individuals or organisations in the industry who you've found particularly inspirational?
I am thankful for past DCRs, directors of CFO and CFO staff who have worked hard to keep our industry strong, alongside the farmers. I also have to thank the first processor we worked with, the owner of Grand River Poultry. His name was Guy, and he was a farmer as well as a processor. He was the one who help us transition into the chicken industry. He was always willing to help, always just one phone call away. My husband and I try to give back in the same way, by being available to chicken farmers and others within the agriculture sector.
September 2023 - November 2022
---