Women in Poultry: Krisztina Németh
Learn more about Aviagen Kft Sales Manager Krisztina Németh
Aviagen Kft is Aviagen's business unit in Hungary, responsible for serving poultry producers in Central and Eastern Europe. Whether she is working with customers on the farm in rubber boots or presenting in a suit and high-heeled shoes, Aviagen Kft Sales Manager Krisztina Németh enjoys the many facets of her job. In this role, she sees herself as a "bridge" that connects the poultry breeding company with its valued customers – the producers tasked with the responsibility of feeding the world.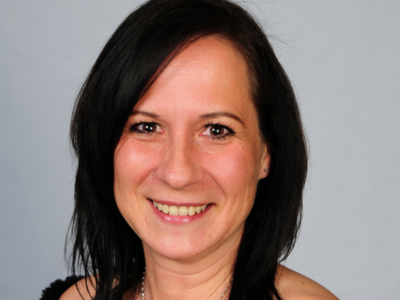 Please introduce yourself and describe your current role and responsibilities
As the Sales Manager of Aviagen Kft, I have continuous contact with our customers in Hungary, Czech Republic and Slovenia, and I collaborate with Aviagen's global network of poultry specialists in the fields of genetics, veterinary care, incubation and hatchery management, nutrition and more. My goal is to tap into this pool of knowledge and expertise to enrich the customer experience, giving them everything they need to optimize their business through continuous improvement in bird performance, health, welfare and sustainability.
I also assist in monitoring customer flocks and collecting and analyzing data that leads to these improvements. An extremely fulfilling part of my job is to honor our customers who achieve excellence in breeder and broiler performance through our Ross 150 and Ross 420 Clubs. We are all motivated to do our best when we are recognized!
What is your background and how did you come to work in the poultry industry?
I earned a degree in Economics and International Relations from the Budapest Business School. Over the past 20 years, I have worked in several areas of commerce, giving me the opportunity to learn about the sales process from many angles. I came into contact with Aviagen in 2015 while expanding my horizons and looking for new challenges, refusing to be discouraged by my lack of experience. I was eager to work for a company at the top of a production chain that focuses on feeding the world and felt I could add value with my international and business experience.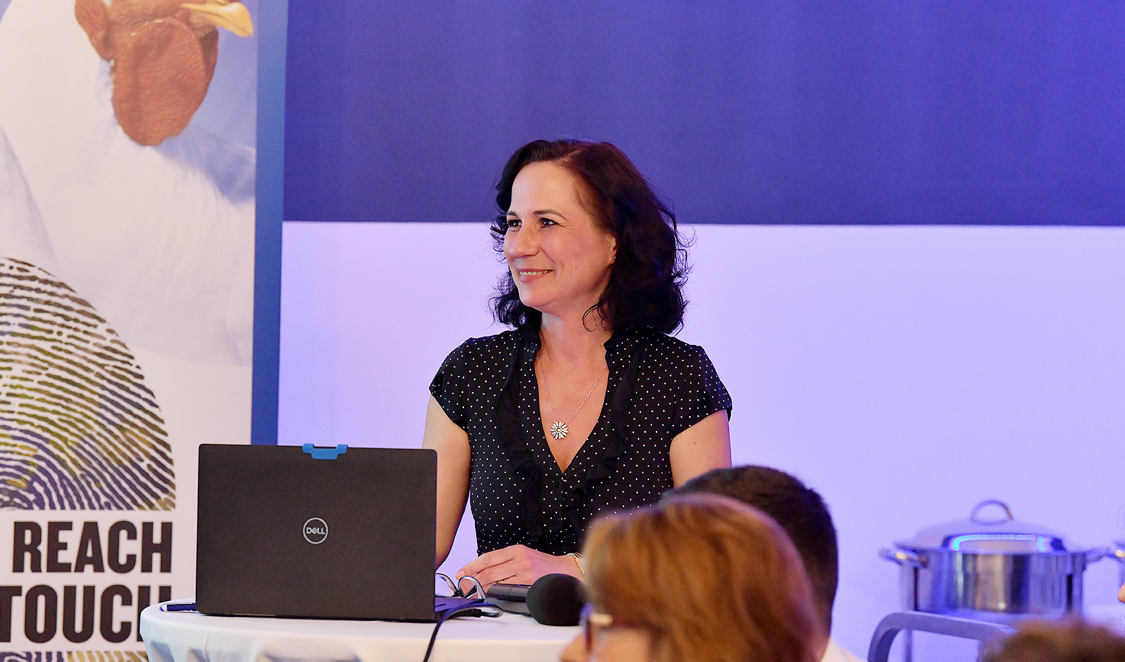 What individuals or organizations in poultry have you found particularly inspirational?
I am motivated by the invigorating challenges I face regularly in my job. At Aviagen, we help each other as a family, where the goal is mutual success and achievement. I find great inspiration in our annual European Technical Managers' Meeting, where I can develop my knowledge through the discussion and sharing of ideas and the latest developments with colleagues from all over Europe.
What's unique about your role? Describe a typical day for you.
Luckily for me, no day is typical. I love the chance to wear rubber boots on the farm one day and high-heeled shoes on another. At one time, I'm coordinating tasks with farm managers and at another time I'm doing administrative and communications work from the office. I could also be representing the company by presenting at customer or industry events.
What are the main challenges you face?
I see my job as a liaison - a bridge between Aviagen and our customers. I meet with them on the farm, listen to and witness their daily challenges and bring their ideas and input back to my colleagues to enhance our breeding program. In this way, I continuously contribute to a win-win situation, because when our customers are satisfied, we as Aviagen are successful.
How have you overcome any challenges as a woman in your field?
The real challenge was to enter as a woman with no background in poultry. I had to learn to communicate and collaborate with a sector dominated traditionally by men. As I worked hard to learn and get experience, I earned acceptance and respect in the industry.
What advice would you give to women looking to start a career in your field?
The world has undergone a major transformation in recent years with previously male-dominated professions opening their doors to women. I am seeing more and more female veterinarians, farm managers and executives who are having a great influence on the direction and success of our industry.
What does the future of poultry genetics look like?
We have seen great progress in poultry breeding in recent decades. Giant leaps forward in feed and water efficiency, coupled with our advances in nutrition and flock management knowledge, have served to maximize bird productivity and health, which, in turn, boosts business profit. On top of economic benefits, there is a world of advantages for our environment. I see these becoming more dominant in the priorities of decision makers, as they come to realize the value of sustainable poultry meat production to their businesses and our planet.
What are you most excited about in the next 5-10 years regarding the poultry industry?
The modern consumer is becoming more conscious of, not only the affordability, quality, and safety of chicken, but also of making sure that it is produced responsibly, with special attention to animal welfare and sustainability. "Welfare and sustainability" is a top breeding commitment for Aviagen and is also becoming a stronger focus for breeder and broiler farmers.
What's the most exciting innovation that you see on the horizon for the poultry industry?
Aviagen is an innovation-driven company. We continually leverage new technology to select for healthy, robust, and feed-efficient birds. One current innovation that I find exciting is the large-scale use of sexing identification in the early stages of hatching.
It's really exciting to think about the impact on the entire poultry industry of effective, large-scale use of sexing identification in the early stages of hatching.
What keeps you entertained when you're not on the job?
As a married woman and the mother of three, my main hobby is my family. I also enjoy running, skiing, and mountain climbing and have a dream to climb to the top of Mont Blanc.
What's next for you?
My ongoing aspiration is to promote the best possible results for my customers. In doing so, we achieve the "win-win" I mentioned earlier. Success for our customers means success for Aviagen!

September 2023 - November 2022
---