Automatic nests for Darwalla in Australia
AUSTRALIA - Recently, an Austrailian company, Darwalla, placed a large order for automatic nest systems with Vencomatic. Currently, on most of their farms, eggs are collected manually or with locally designed nests.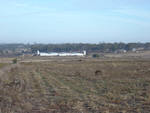 After some years of testing, Darwalla has chosen Vencomatic nests which are supplied through the local dealer, Imexco Australia. The first houses are installed already and will go into production at the beginning of May. The second group of houses will be installed in June and a third group in September.

Darwalla is one of the main broiler integrations in Australia with a parent stock of 160.000 broiler breeders. Most of Darwalla's breeder farms will be totally modernized with Vencomatic equipment from this order. The company is situated in Mount Cotton, Queensland. Doug Peters, sales manager at Imexco says: "It takes some time for people to see the payback of the investment in high quality nests, because manual collection often is less expensive. Therefore we are glad Darwalla has seen the advantage and chose the Vencomatic Classic Nest after some years of testing."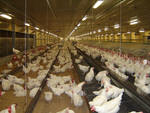 The Vencomatic Classic Centerbelt Nest is a roll-away community nest with a moveable floor. The moveable floor prevents any broodiness in the laying hen, and creates a very clean nest pad. This results in clean and hygienic hatching eggs. To assure a good start, poultry specialist Wim Peters of Vencomatic will travel to Australia at the time the first hens will be housed. "The poultry management with automatic nests is slightly different from manual nests, therefore we often want to be there when a large project starts up. On site, we train the poultry managers in using our equipment to get the best results with our equipment", Wim Peters says.

Source: Vencomatic - 13th June 2005