New managing director for Cobb Europe
EU - Steve Parsons, who has held senior positions in the poultry industry in South Africa and UK over the past 14 years, is to become the new managing director of Cobb Europe.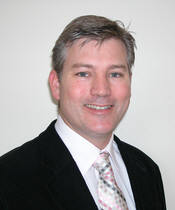 Steve Parsons, who is the new managing director of Cobb Europe
He joins the company on October 2 and will take up his new responsibilities fully on November 1 when the current general manager, Brian Cosgriff, returns to the United States.
"We are appreciative of Brian Cosgriff's role in leading our Cobb Europe team and developing our business across the region over the past three years," says James Young, regional vice-president of Cobb-Vantress.
"We are excited to have Steve Parsons with such a strong industry background joining our team. His proven leadership skills and extensive experience in the integrated poultry business will enable him to be a strong contributor to our success in Europe, the Middle East and Africa"
Mr Parsons worked for Rainbow Chicken Farms, South Africa's largest integrated poultry producer, from 1993 to 2003 in different roles from sales to operations management, most recently as group operations director. He was also an executive director of Rainbow Chicken Ltd, the Johannesburg Stock Exchange listed company.
Then he spent a year in Geneva working for the Richemont luxury goods company on a project reviewing their global watch manufacturing and distribution business.
Almost two years ago he joined Grampian Country Food Group, the UK's largest meat processor, as chief operating officer responsible for the primary chicken division with its eight manufacturing locations producing 8000 tonnes per week and employing more than 4000 people.
Mr Parsons was born in the UK, then grew up and was educated in South Africa where he graduated from Wits University, Johannesburg, with a degree in economics. He is married with an eight-year-old son and daughter aged four.