Prinzen Aquires New GM
THE NETHERLANDS - We are pleased to announce the appointment of Mr Johan van Eerden as General Manager of Prinzen. He will take up his new position in January 2007.
Although being new to the poultry industry he is well experienced being the general manager of a leading Dutch company manufacturing highly specialised forestry machinery such as the successful. Dutch Dragon wood chippers . These huge chippers with a 550 hp engine have a capacity of over 1000 m3 wood chips per day. The chips are mainly used for biomass to energy production.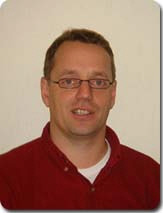 Mr van Eerden
told our reporter; " I'm very proud to have been given the challenge to work for Prinzen. This is a very important time for Prinzen, the construction work on the new factory has started and we are facing a future of huge growth for our company. I've had some insight in the new products that Prinzen is planning to bring into the market in the near future, they make me very confident that the future of Prinzen will be very bright indeed. I am looking forward to working with my new colleges, the people that have developed and build the successful Prinzen product and made the company to what it is today. Of course I have a lot to learn about egg handling, but I'm confident that my colleges will help me all the way."