Baltisa Celebrates Its 10th Anniversary During Prestigious Seminar In St Petersburg
RUSSIA - BALTISA hosted their annual technical seminar on October 17-19, 2006 in its own home city St. Petersburg.
Nearly 250 delegates, representing more than 60 % of the Russian broiler market, participated in the 3-day conference informing them about the latest developments in genetics and management techniques.

During the prestigious Gala Dinner on the last evening at the St. Petersburg's Marble Palace, near the Hermitage, the 10th anniversary of BALTISA was celebrated together with all their customers and the teams of BALTISA, LENPTITSEPROM, ISABALT, HUBBARD and many of their friends involved in the development of the poultry industry in Russia.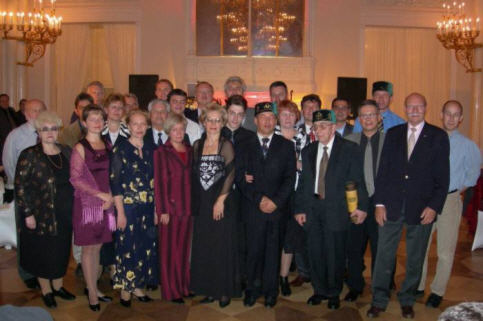 Many of the speeches given by the customers emphasised how important BALTISA has been for them and the Russian poultry industry in general. BALTISA has been playing and still plays a leading role in the distribution of modern breeds (Hubbard) into the Russian market and the ongoing cooperation between Western and Russian poultry specialists to help the Russian customers to continuously improve the efficiency and profitability of their poultry production.

Hubbard breeders and broilers are recognised for providing the highest profitability to the fast developing Russian poultry industry. In the past few years Hubbard, distributed by BALTISA, has gained the leading position and still enjoys a continuous growing market share in the region!

For more information please contact:

[email protected]
OR
[email protected]

ThePoultrySite News Desk