Hubbard Appoints Jeff Sharp - Sales Manager For Indonesia
INDONESIA - Hubbard is very pleased to announce that as per the 1st of May 2007 they have appointed Jeff Sharp as Sales Manager for Indonesia. This appointment will reinforce Hubbard's sales and customer support in Indonesia.
Since he joined Hubbard one year ago, Jeff Sharp has successfully been developing Hubbard's business activities in Korea and Japan and more recently in Taiwan.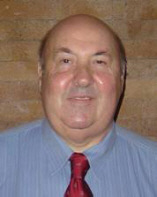 Jeff Sharp
David Fyfe, Business Director Asia, comments: "Jeff's undoubted understanding and experience of the Asian markets have seen business flourish under his management. When the opportunity came along to ask Jeff to take charge of Indonesia we did not hesitate to confide this new challenge and responsibility to him. The appointment of Jeff to manage the sales role in addition to the recently announced appointment of David Harrower in the role of Technical Service Manager is a further re-enforcement of Hubbard's commitment to this important market.

We wish to take this opportunity to wish Jeff every success and at the same time to express our profound thanks to Willie Blokvoort for his many years of service and hard work for Hubbard within the region. As from May 1st Willie Blokvoort will dedicate 100% of his time to Hendrix Genetics."

In 2006 Hubbard placed several flocks of Hubbard Flex PS in the region and the response from the Industry to the initial results of these flocks at breeder, broiler and processing level have been very positive, proving that they do have a competitive alternative choice to the existing strains available today.