Polyclonal Antibodies In Transgenic Chickens
US - The era of human polyclonal antibodies has dawned as efforts get underway to produce the next generation therapeutics in transgenic chickens.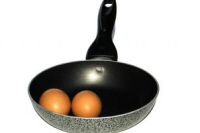 What's in your egg?
Origen Therapeutics has been awarded a $2m (€1.4m) three-year grant from the National Institute of Standards and Technology (NIST) to develop human polyclonal antibodies by creating genetically modified chickens. The chickens will deposit large amounts of the antibodies into their eggs.

Monoclonal antibodies (MAbs) are the current therapeutic antibody of choice and command a market of $20bn (€14.1bn) annually. Produced in a single type of immune cell, MAbs attack a single antigen type on the surface of a pathogen.

Polyclonal antibodies (PAbs) on the other hand, are produced from different B cells (immune cells) but all attack the same pathogen. Each antibody binds to a different surface antigens on the pathogen increasing the efficiency of the immune response.

Up till now, the polyclonal antibody market has been stifled due to technology. Currently the only PAbs are in the form of gamma globulin purified from donated blood of human volunteers.

But with lingering safety concerns of blood borne diseases and the ethical impossibility to immunize blood donors with a disease causing agent to stimulate an antibody response, the human donor approach has its limitations.
Source: DrugResearcher