Fieldale Farms Cracking Under Pressure
US - Another large poultry producer has been forced to reduce chicken production due to intense market pressures and the escalating cost of feed, particularly corn.
Fieldale Farms has taken the decision to reduce live chicken production by 5 per cent, says Executive V.P., Mr. Gus Arrendale. The decision will be effective immediately.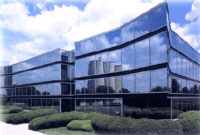 Fieldale Farms
According to Arrendale, "It's a tough decision to make, but unfortunately, the markets we sell in have not yet caught up to the rapidly rising cost of feed and it seems to be getting worse. Not long ago feed corn cost a little over $2/bu, now it's approaching $6 and some are predicting $8/bu this summer. With the U.S. Agriculture Department anticipating a substantial drop in planting acreage this year, further impacted by feed corn being committed to production of ethanol, prices are not likely to fall."

Fieldale Farms, headquartered in Baldwin, Georgia, is one of the country's largest poultry producers, supplying fresh and frozen chicken products to retail and food service outlets throughout the United States.