Intervet/Schering-Plough Re-Focuses on Disease
GLOBAL - Intervet/Schering-Plough Animal Health has announced that it will focus on four areas of poultry disease management in future.
Intervet/Schering-Plough Animal Health has segmented its poultry product line into four areas – food safety, immune-system defence, intestinal health and respiratory protection – to help focus its resources on developing innovative, integrated solutions for managing poultry diseases.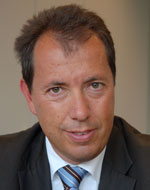 Ruud Aerdts (above); Dr Marcelo Lang (below)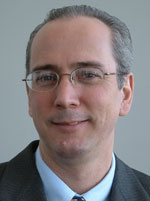 "It's not enough to talk with producers about specific diseases and products," said Ruud Aerdts, senior director of the Global Poultry Business Unit, who announced the strategy at the International Poultry Exposition in Atlanta, Georgia, USA last week.

"Today's producers need well developed, comprehensive, science-driven solutions for promoting good flock health and meeting their production, financial and food safety goals," he continued. "Our goal is to build on our experiences, in-house expertise, partnerships, technical resources and the synergies of complementary products to create more holistic disease-management programmes for poultry producers worldwide."

Dr Marcelo Lang, a veterinarian and global marketing director for poultry products, noted that poultry disease agents rarely appear alone. In the area of respiratory protection, for example, producers often face a "full complex of predisposing disease agents" that can impact the prevalence, duration and severity of disease, Dr Lang said.

"The same occurs in the areas of intestinal health, immune-system defence (Marek's disease, Gumboro disease, chicken anaemia, reovirus) and food safety," Dr Lang added. "Complex disease problems require carefully crafted but easy-to-implement control strategies."

To lead this initiative, Intervet/Schering-Plough Animal Health has assigned technical and marketing personnel to focus on specific areas of disease management. Their mandate is to develop programmes, technologies and educational initiatives that will further improve diagnostics, vaccination timing and administration, residue avoidance, environmental factors, nutritional programmes and other variables that impact the success of poultry health programmes.
Sponsored Article
---
Our Partners
---