Viet Nam Pushes to Reform Meat Processing Industry
VIET NAM - The Vietnamese government is pushing to reform and modernise its meat processing industry.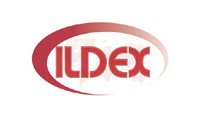 The push to build more modern slaughter houses, offer investment incentives to private operators, and impose tough laws and standards indicates growing demand for modern meat processing technology. ILDEX Vietnam 2010 is expanding its meat-processing profile to satisfy this demand.

NCC Exhibition Organizer Co., Ltd. disclosed that a recent report by VEAS reveals an encouraging development in Viet Nam's meat processing industry. Due to growing concern over food safety along with a rising demand for hygiene, the Vietnamese government is pushing to reform and modernise its meat processing industry.

Ladda Mongkolchaivivat, General Manager, NCC Exhibition Organizer Co., Ltd. (NEO) the organizer of ILDEX Viet Nam 2010 said: "According to the report, in 2009 there are 17,388 slaughter houses in Vietnam, of which 626 are operated by the government. Less than half of these slaughter houses – especially small and medium-sized slaughter houses – have been operated with proper operation licenses; only 35 per cent have met food hygiene standards. The Vietnamese government knows changes must be made."

"The Ministry of Agriculture and Rural Development (MARD) will speed up plans to build seven modern slaughtering centers throughout Vietnam by 2010. In the past, the private sector hesitated to invest in modern equipment because of high costs and low profit potential. So the government has also launched financial privileges and investment incentive programmes to encourage the private sector to invest in modern meat processing technology and to upgrade existing facilities. This will be in tandem with new legislation to enforce industry-wide standards," she continued.

"These moves indicate a positive outlook for the meat processing industry here in Vietnam. In order to facilitate the Vietnamese meat processing industry in having access to modern technology, we have expanded our profile now to cover the meat processing sector at ILDEX Viet Nam 2010. This should provide a full range of meat processing technology. We have recently been in discussion with world leaders to bring in and showcase meat processing technology at ILDEX Vietnam 2010 in order to satisfy the needs of the Viet Nam meat processing industry. Due to an overwhelming positive response, we are optimistic that ILDEX Vietnam 2010 will be one of the most comprehensive meat processing technology showcases for the Vietnamese market," said Ms Mongkolchaivivat.

"On the other hand, ILDEX Viet Nam 2010 offers excellent opportunity to showcase meat processing technology to handle rising demand in the Vietnamese meat processing industry. In addition to exhibition, newcomers who want to penetrate into this lucrative market can take advantage of our trademark MEET & MATCH service to ensure successful participation," she added.

ILDEX Viet Nam 2010, the 3rd International Livestock, Dairy, Meat processing, and Aquaculture Exhibition will take place on 25 to 27 March 2010, at the New Saigon Exhibition and Convention Center (SECC), Phu My Hung, Ho Chi Minh City in Vietnam. The show is organised by NCC Exhibition Organizer Co. Ltd., (NEO) in cooperation with VNU Exhibitions Europe, and Minh Vi Exhibition and Advertising Services (VEAS), its local organiser.