In Memoriam Nigel Barton
UK - It is with great sadness that Aviagen reports the passing of former Aviagen Limited Managing Director and Global Head of R&D Nigel Barton, on 4 March 2010, following a short illness.
A graduate from the University of Reading, Nigel Barton joined the company in 1968 as Geneticist and commenced his involvement with the Broiler R&D Programme in 1979, being appointed Senior Research Geneticist in the early 1980s. After becoming Genetics Director in 1988, he held the position of Managing Director of Aviagen Ltd between 1998 and 2003. He was promoted to Head of Research and Development and Deputy CEO of the Aviagen Group in 2003 before retiring in 2005.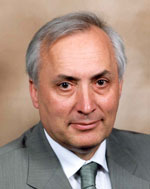 Nigel Barton
In total, Nigel worked for Aviagen or related companies (including Ross Breeders) for almost 40 years. In that time, he became well known to customers and partners worldwide and was a much respected figure in the poultry industry. He was a person who always looked to advance the industry and drive forward innovation and his dedication was a hallmark of his career. He will be fondly remembered and greatly missed, not only by his former colleagues, but also by his many friends throughout the world.

Ian Panton, recently retired Aviagen Chairman, and Ian Hamilton, Managing Director of Aviagen Turkeys Ltd, were asked by Nigel's family to say a few words at the celebration of his life, which took place in Hilton Head, South Carolina. Both concentrated on Nigel's contribution to the industry, the closeness of his family and the strengths of having Nigel as a friend.

A note circulated to Aviagen personnel worldwide by Bob Dobbie, President of International Business, was read out at the service and captures the sentiment of Nigel perfectly: "Unless you knew Nigel well, you could be put off by a sometimes crusty exterior but once you were privileged enough to really know him, his warmth, loyalty and sense of humour were wonderful.

"Many of the products and benefits we have today can be directly connected and credited to the work and dedication of Nigel Barton.

"His vigour, enthusiasm and sometimes his sheer stubbornness kept his team and products ahead in a long and distinguished career."

Nigel is survived by wife Mary Ellen, son Mark and daughter Jenny, stepchildren Teri, Todd and Tony as well as nine grandchildren.

Aviagen would like to pass on the condolences of all employees to Nigel's family at this time.