International Egg and Poultry Review: US
US - This is a weekly report by the USDA's Agricultural Marketing Service (AMS), looking at international developments concerning the poultry industry. This week's report covers US exports of mechanically separated chicken (MSC).
Based on data from the US Department of Commerce, total export volumes of US MSC (HS1602320035) from 2008 to 2009 rose 30 per cent to 47,568 metric tons (MT). Total export volumes of US MSC were 3,949 MT in January 2010, which rose 17 per cent from January 2009 and fell 17 per cent from December 2009, respectively. Colombia and the Dominican Republic continue to be the top export destinations of US MSC. Mexico fell from 8th to 9th and the Philippines from 9th to 11th, whereas Costa Rica rose from 10th to 8th and El Salvador to 10th.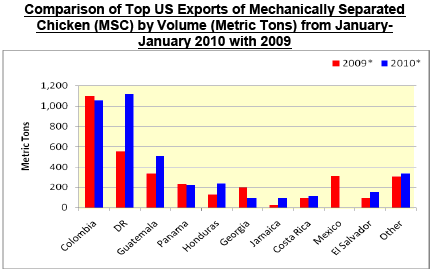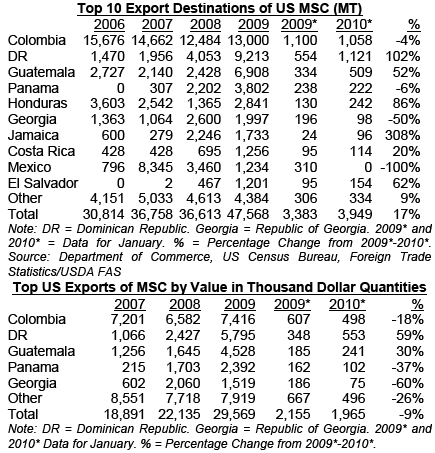 Comparison of top US Exports of MSC in 2009 by volume and destination (Percentage of total US MSC exports)
Note: DR = Dominican Republic.
Source: USDA FAS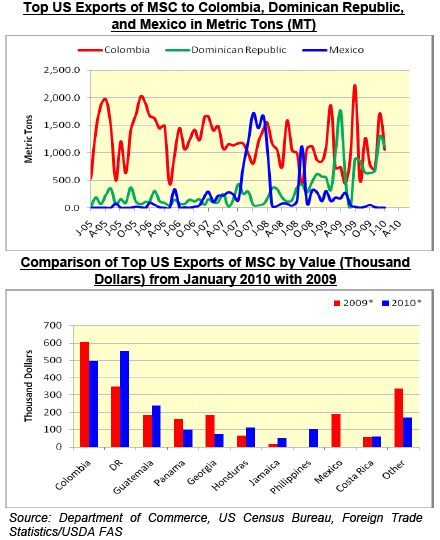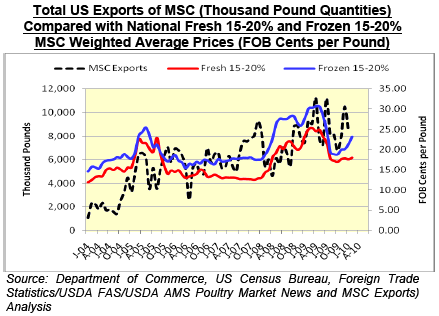 Further Reading