First Novogen Breeding Stock Arrives in Japan
JAPAN - The first NOVOGEN breeding stock has arrived in Japan, "the land of the rising sun". Japan is a very important market for layer breeders with around 1.3 million parents being placed and interesting in so far as the market requirement is split between 60 per cent White, 25 per cent Brown and 15 per cent Tinted.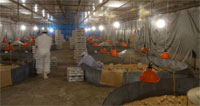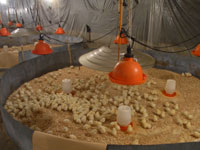 During April 2010 the first NOVOGEN breeding stock have been placed on the quarantine farms in Japan. The initial consignments were NOVOgen Brown parent stock, which shortly were followed by several consignments of NOVOgen White parent stock. "The chicks arrived in excellent condition at Tokyo Airport and the quarantine farms after the long-haul flight from France," commented Dr Okuyama, Technical and Sales manager of Tohzai Sangyo Boeki Inc., NOVOGEN's Sales Representative in Japan.

"We supplied the NOVOgen Brown parent stock from Europe, and Japan is one of the longest shipments we can make. Therefore we have made sure that this shipment was organised in such way that each and every stage of the operation was calculated using the 'just-in-time' approach and the result speaks for itself. The NOVOgen White parent stock shipments have been delivered from the European production centre in France and the North American breeding centre in New Hampshire," adds David Fyfe – NOVOGEN's Business Director for Asia.

Since its start in September 2008 NOVOGEN has made steady progress all around the world and in particular in Asia. Results from the first flocks are now coming through the system and without exception producers are commenting on the bird's good appetite, ease of management and good behaviour under a variety of management systems.