Investment in Local Brazilian Communities
BRAZIL - Cobb-Vantress Brazil is improving the lifestyle of communities where it operates through a project to guarantee better day-care services.
Human resources personnel in all Cobb Brazil main offices mapped out day-care facilities with limited resources and have provided them with grants for more equipment and to provide a better infrastructure for the children.

Luana Ragonezi, Cobb human resources manager, said: "This way, the company will play a more important role in the lives of the children from these cities. Everyone involved will be able to have a responsible and positive relationship with the institutions and help the community benefit future citizens."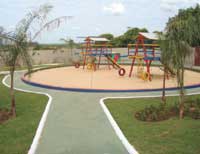 Children's education centres Anjo da Guarda (above) and Pedacinho do Céu (below)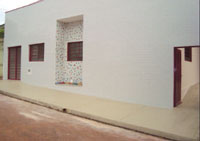 Management assistance has always been part of the company's role in the cities where its units are set up, but it was necessary to focus on the needs in a way more tuned to the local reality.

Once the project was planned and approved, one of the first institutions to receive support from Cobb was Pedacinho do Céu (Little Piece of Heaven) Educational Center for Children, in Duplo Céu, district of Palestina, São Paulo state. The facility was in need of repair but now remodeling is almost complete to provide more comfort and safety and to increase the capacity.

In Guapiaçu, São Paulo state, Anjo da Guarda (Guardian Angel) Educational Center for Children has also received support from Cobb which has provided new furniture, educational materials, landscaping project to create a cosy setting, cribs, a playground and much more.

Ms Ragonezi explained: "The project started in these two cites in the state of São Paulo but our plan for the future is to help daycare services in other cities where we have facilities."

For Jairo Arenazio, general manager for Cobb South America, social commitment is one of the company's core philosophies. "As part of our quality policy, we are committed to the social development of the communities where we operate.

"It is an ongoing effort, and we'll keep on working with the local governments, little by little, according to the possibilities. We believe this initiative is beneficial not only for those who receive it but also for us all. We learn a lot from this exchange. Social and environmental sustainability will always be our company's philosophy," he added.