Cox Joins Hubbard LLC as Tech Service Rep
US – Hubbard is very pleased to announce that Josh Cox joined Hubbard LLC during October 2010 to fill the position of Technical Service Representative.
Mr Cox will be responsible for accounts in North Georgia, Central Tennessee, Central Kentucky and Indiana. Billy Tyson will continue his role as technical representative for the remaining parts of the Southeast region.

The increased sales of Hubbard products – especially in Georgia, the largest broiler state – show Hubbard's commitment to supplying quality service to an increasing customer base.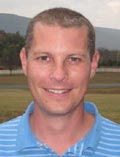 Josh Cox
Josh Cox comes to Hubbard from Pilgrim's Pride in Gainesville, Georgia where he held the position of Breeder Manager. He began his career in the poultry industry in 1998 at the Gainesville complex, formerly owned by ConAgra Poultry. He held various positions in live production beginning with Broiler Service Technician, Pullet Service Technician and Breeder Service Technician.

During his career, Mr Cox has gained valuable experience managing almost every commercially available broiler breeder female and male. Most recently, he has been very successful managing the Hubbard M99 breeder male in the Gainesville complex. His experience with several different breeds will equip Josh to make good, sound management recommendations to the growing customer base in his area of responsibility.

Mr Cox reports to Sean Holcombe, Technical Service Manager North America, and will be located in Pendergrass, Georgia. Hubbard has great confidence that his experience will benefit Hubbard and its customers.