Namib Poultry Industries Boosts Growth
NAMIBIA - A comprehensive SmartTM hatchery has been commissioned from Pas Reform by Namib Poultry Industries, for an ambitious new project that aims to satisfy Namibia's demand for poultry and poultry meat products by mid-2012.
Pas Reform will supply SmartSetProTM setters and SmartHatchProTM hatchers, to deliver a start-up capacity of 300,000 day-old-chicks per week. The new installation will also feature Pas Reform's HVAC systems, for the control of air handling, humidification, ventilation and pressure control within the hatchery.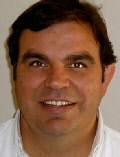 Upgraded SmartCenterTM technology will facilitate remote operation and control of Namib's hatchery HVAC systems, such that monitoring, control and intervention for all HVAC devices can be managed off site as required, either from Namib's main office complex or even from the Netherlands.

Centrally located between Windhoek and Okahandja, construction of the new multi-million dollar poultry production complex at Klein Kapuka Farm is well underway – and due to receive its first installation from Pas Reform by the end of 2011.

Gys White, managing director of Namib Poultry Industries, is driving the bold new project.

He said: "Namib Poultry Industries' initial focus is to completely meet local demand, which is currently at per-capita consumption of eight kilograms a year.

"With a state-of-the art new facility that complies with EU standards at every level, we aim to stimulate substantial growth in the market for chicken and poultry meat products.

"By the time the Klein Kapuka hatchery goes live next year, Namib will employ some 450 people – and with the aid of SmartCenter technology, our team will have access not only to Pas Reform's specialists here but also at the Pas Reform Academy in the Netherlands, to ensure that we optimise production as quickly as possible."

Pas Reform's business development manager for Southern Africa, Jankees Sligcher, concluded: "Namib's vision is for a production facility that delivers product of the highest quality. We are looking forward to working with them every step of the way, to help meet their goals in the future."