Petersime Inaugurates New Facilities in Brazil
BRAZIL - Petersime's subsidiary in Brazil, Petersime do Brasil Ltda., is proud to announce the inauguration of its new facilities in Içara, SC, Brazil.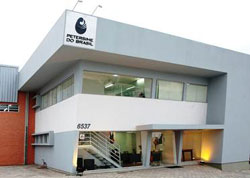 Outside view of the new Petersime do Brasil office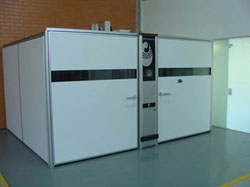 Showroom displaying a BioStreamer 12S single-stage incubator
On 22 December 2011, the official opening was celebrated with a reception in the presence of customers, strategic business partners and shareholder representatives.

Apart from local production, the new infrastructure also serves as a spare-parts warehouse to ensure fast service to customers in Brazil. A large office space hosts the Sales, Administration and Customer Service Departments. The building is also equipped with a meeting room and a state-of-the-art showroom.

"With the growing demand for our BioStreamer single-stage incubators and the increasing volume of our local production, it was a logical next step for us to invest in bigger infrastructure for our operations in Brazil," Donato Moro, Director Petersime do Brasil Ltda., explains. "High-tech components, mainly related to our patented Embryo-Response Incubation technology, will continue to be supplied from the headquarters in Belgium."

Pieter Hemeryck, Director Latin America, confirms: "We have been active in Brazil for a couple of years now, mainly focusing on our solutions for single-stage incubation. With the industry confirming the benefits of our technology compared to conventional incubation methods, we quickly decided to increase our local presence in this market."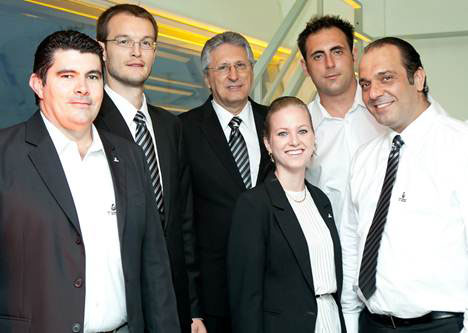 From left to right: Antonio Geraldo da Silva – Sales Manager, Pieter Hemeryck – Director Latin America, Donato Moro – Director Petersime do Brasil, Marina Gonçalves – Office manager, Deivid Anderson – Field Service Engineer, Luis Duarte – Field Service Engineer