Danisco's New Poultry & Ruminant Key Account Managers
US - Danisco Animal Nutrition has announced the appointment of two new US-based key account managers.
Andrew Carlson has been appointed to the position of key account manager. Based in Nebraska, Carlson will be responsible for improving the profitability of key accounts within the US poultry industry.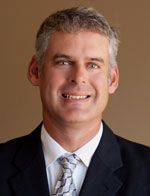 John O'Neill
Andrew Carlson
Mr Carlson brings valuable experience and in-depth understanding of the challenges faced by a broiler integrator, having spent the last ten years at Central Coast Farms. He earned an MS-Ag in Economics from Purdue University and an MBA from Indiana University.

Carlson said: "The main challenge is to effectively and profitably deliver food to individuals in an era of increasing commodity costs and competition for resources."

New ruminant key account manager, John O'Neill has joined animal nutrition from his previously held post of operations manager with Danisco. Based in Ponca City, Oklahoma, O'Neill will further support Danisco's growing portfolio of microbial products throughout the US ruminant industry.

With a wealth of experience behind him and a background in animal production, Mr O'Neill's main objective will be to deliver research proven microbial products to the market in order to help dairy farmers address their production issues and improve their bottom line profitability.

Mr O'Neill said: "The challenge is to continually educate dairy producers about the research advances and how these products fit into their overall production plans to enhance their operations."