Petersime Presents New Distributor for Japan
JAPAN - From 2 March 2012 onwards, the Japanese company Hytem Co. Ltd., established in Kakamigahara, Gifu, will be distributing Petersime's products and services in the Japanese market.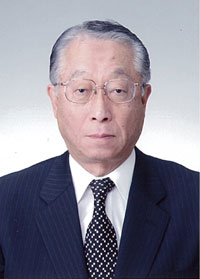 Mr Katsuhiko Yasuda, President of Hytem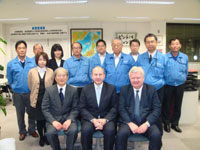 Top: The Hytem team with Mr Katsuhiko Yasuda (4th from right)
Bottom: from left to right: Mr Seishi Suehisa, Mr Michel De Clercq (Managing Director of Petersime), Mr John Vanackere (Area Sales Manager of Petersime)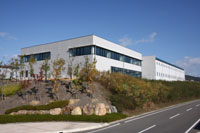 The Hytem headquarters in Kakamigahara, Gifu, Japan
Hytem is an innovative company supplying automated equipment for egg farms. It is the leading supplier of layer cages in Japan with a market share of about 50 per cent. Moreover, Hytem is quickly challenging new markets, such as equipment for broiler farms, gas infrared heating systems for industrial buildings and from now onwards also high-end hatchery and incubation equipment.

Its President, Mr Katsuhiko Yasuda, can rely on an extensive team of experienced area sales managers, engineers, and researchers.

Petersime's previous distributor Sekine Co. Ltd. has decided to specialize in equipment for the pig industry, and therefore hands over its poultry branch to Hytem. Mr Suehisa will be transferred from Sekine to Hytem and will continue to serve his experience and knowledge to the existing Petersime customers, and to the young Hytem staff.

Hytem will be present at the International Pig & Poultry Show (IPPS) in Nagoya, Japan, from 6 to 8 June 2012.

Petersime welcomes Yasuda and his team to it's sales network.