CID Lines Presents Hatchery Hygiene
GLOBAL - In recent months, CID Lines has been invited to make presentations on hygiene in the hatchery in the Netherlands and the US.
CID Lines was invited to give a presentation on 'Hatchery Hygiene' for the Technical Staff of Cobb Europe (from the UK and Holland) and the Cobb distributors of Holland.

The company was equally invited to give this presentation at Cobb's headquarters in Arkansas, USA.

On both occasions, CID Lines' 'Interactive Hatchery Hygiene DVD' was much appreciated. (For more information on the DVD, click here.)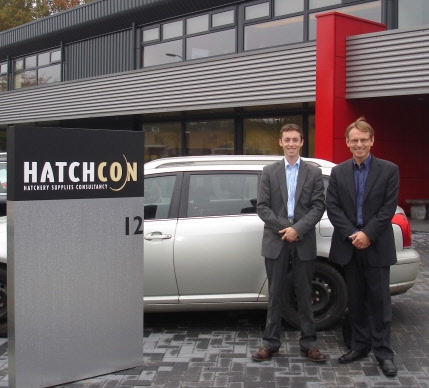 Geoffrey Taminiau and Luc Ledoux at the Hatchcon building in Putten, Holland.