Hy-Line International Welcomes Technical Manager
UK - Hy-Line International has announced the appointment of Dr Aidan Leek as Technical Manager of Hy-Line UK International.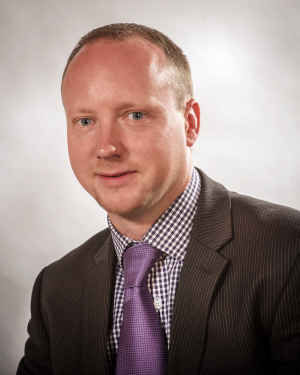 Newly appointed Technical Manager, Aidan Leek.
Dr Leek will provide nutritional and technical support for Hy-Line customers. Dr Leek joined Hy-Line on September 3rd and will work closely with Regional Business Managers as well as the UK sales and technical team and colleagues within the E.W. Group European layer distribution companies.

Dr Leek has more than 10 years experience in the broiler and layer sectors providing nutrition, feed manufacture and feeding advice. He previously worked for a European nutrition company, providing technical support to the United Kingdom and Russia. Dr Leek received his PhD in Nutrition from University College Dublin.

Along with Dr Leek, Hy-Line UK International also announces the addition of Sujeewa Loku Waduge as Regional Business Manager for the Indian subcontinent and Middle East.

Mr Loku Waduge is a graduate of Hardy Agricultural College in Sri Lanka as well as the University of Sabaragamuwa and the University of Glamorgan, United Kingdom. He has been in the poultry industry for nearly 25 years and has worked in Southern Asia, Africa and the United Kingdom.