Joice and Hill Take Annual Capacity to 13 Million Chicks
UK - "Integration into the Hendrix Genetics family in 2010 marked the beginning of an exciting two years for Joice and Hill," says Nick Bailey, Managing Director at Joice and Hill.
"In December 2011, following the announcement that we were to distribute Shaver Brown, ISA Warren and ISA Brown layers in the UK, two key appointments were made.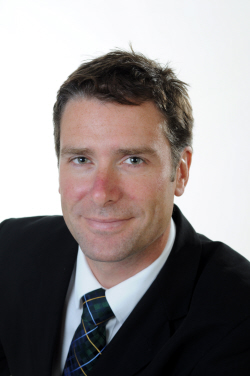 Nick Bailey, Managing Director at Joice and Hill.
"Stephen Turner and Josie Arman joined Joice and Hill at the beginning of April, bringing a wealth of valuable experience to the team. Both Stephen and Josie having worked with the ISA breeds for 30 years or more.

"At the same time we put an ambitious expansion plan in place designed to ensure that we could meet customer expectations and requirements in an increasingly demanding market. Our objective was to ensure the best possible start for our chicks and to demonstrate a commitment to supporting our customers with the best technology, planning and support in the UK.

"These investments included a significant expansion of the hatchery, adding a further 546 sq metres. The installation of eight Chick Master A12 single stage setters and three C384 hatchers, takes annual capacity to over 13,000,000 chicks.

"Finally a new 26 tonne Aubineau/DAF chick delivery vehicle, capable of delivering up to 90,000 chicks in one go is on the road. As feed prices and market conditions continue to put pressure on margins we are confident that we have the right breeds, the right strategy and above all ,the right team to lead the layer sector into 2013 ­ whatever it holds," concludes Mr Bailey.