Vencomatic, Prinzen, Agro Supply Welcomed International Dealers
GERMANY - On 11 and 12 November the Venco Groep welcomed her dealers at the international dealer meeting 2012. The meeting was hosted at the new premises of the Venco Groep; the Venco Campus.
In total 138 persons from 34 different countries participated in the meeting. A great opportunity to discuss the latest developments of the brands of the Venco Groep and share new insights and innovations.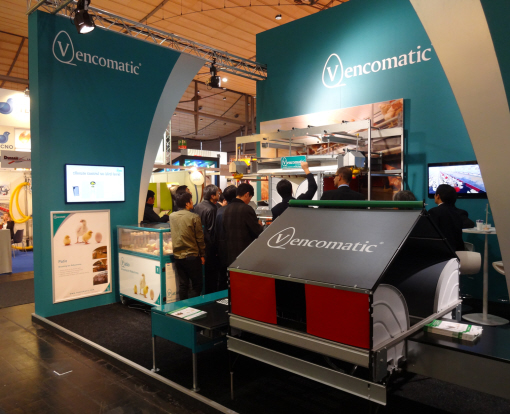 During the two-day session Agro Supply, Prinzen and Vencomatic presented the innovations and complete solutions for the segments of the poultry business.

Attendants gained a lot of information, which they can use further expand their commercial business and in their daily support to poultry producing companies. The dealer meeting was highly appreciated by all participants and created enthusiasm before heading to EuroTier in Hanover.
Successful Eurotier
From Tuesday till Friday the brands of Venco Groep and VencoTec GmbH have together welcomed many dealers, customers and potential customers at the booth at EuroTier. Visitors were very interested in Vencomatics proven aviary concepts and in the Patio, the innovative concept for broilers.

Also the booths of Prinzen and Agro Supply were crowded with visitors interested in the new Smartpack and the complete climate solutions from Agro Supply. The dealer meeting and the exhibition were both a great success.