Further Mycoplasma Outbreaks in Finland
FINLAND - Another outbreak of mycoplasma has been confirmed in Finland.
There were five cases of Mycoplasma gallisepticum in a susceptible population of 80 backyard birds, on a hobby farm with both chickens and turkeys.
The outbreak occurred in the south of Finland.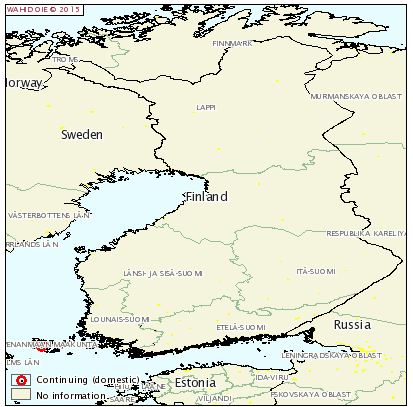 Further Reading
Go to our previous news item on this story by clicking here.