Aviagen Demonstrates Continued Commitment to Turkey, Middle East and Africa at VIV Turkey 2015
TURKEY - Aviagen® demonstrated its ongoing commitment to Turkey, the Middle East and Africa (TMEA) region at the recent 7th biannual VIV Turkey exhibition in Istanbul, building on successful attendances in recent years.
Working together with its local business unit Aviagen Anadolu, it communicated its ethos of providing a 'local touch with a global reach' at the show through its three brands, Arbor Acres®, Indian River® and Ross®.
Throughout the show, the Aviagen TMEA and Aviagen Anadolu teams focused on providing first-hand communications between its personnel and customers from the local and wider region.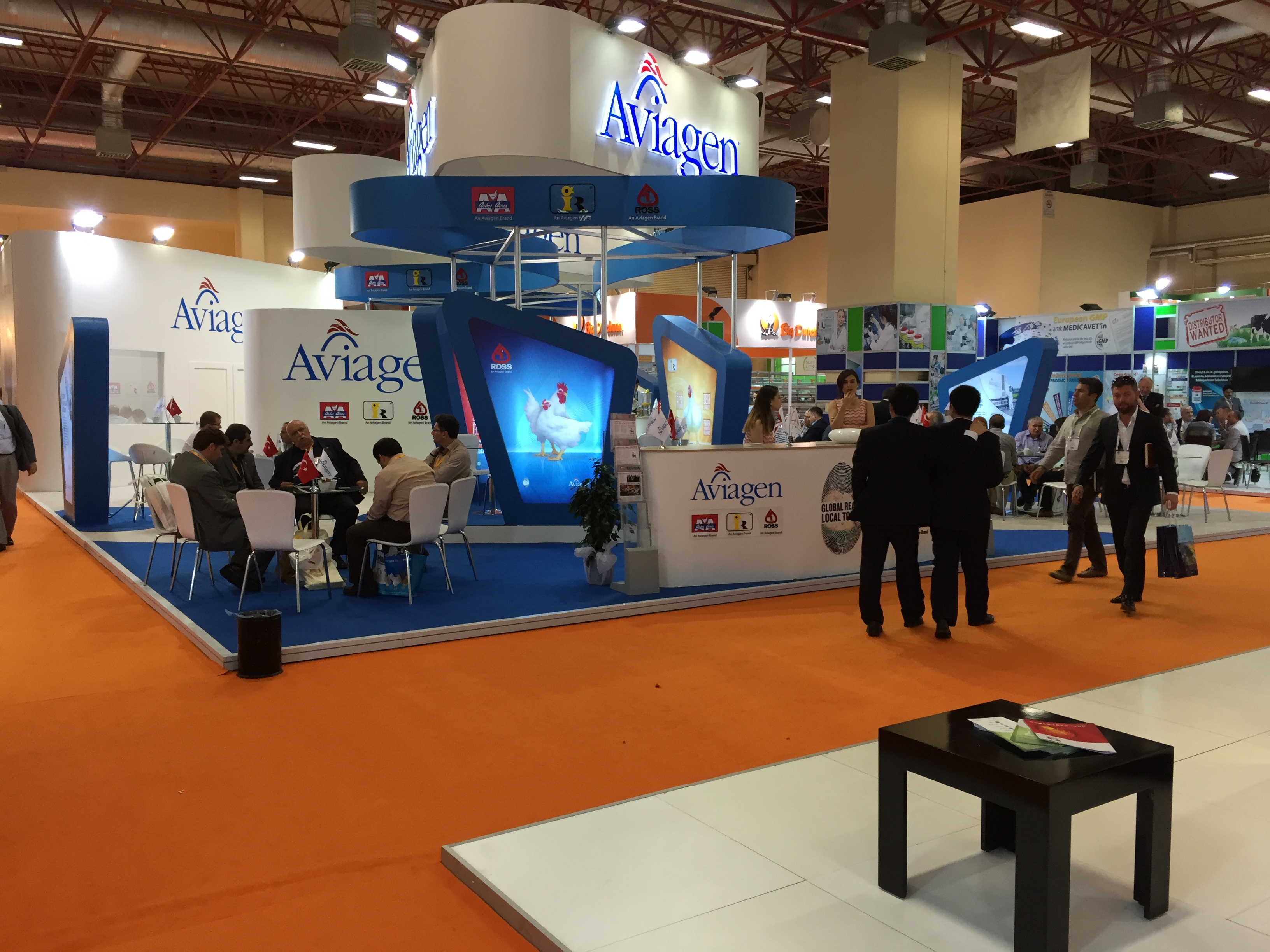 Aviagen Anadolu, which has been the market leader in Turkey for 13 years, used the event to underline its commitment to Turkey in the form of investment, product supply, management advice and understanding of its customers. Its recent investments in Turkey include a new hatchery in Elmadag in 2013, a state-of-the-art ISO 17025 accredited laboratory, new parent stock delivery vehicles, a new Grandparent Farm and a new stand-alone feed decontamination unit.
Michael Garden, Aviagen Middle East and Africa Business Manager, said: "Aviagen remains extremely committed to Turkey and the Middle East and African region and our brands hold a high market share in this part of the world. We were therefore delighted to see such a great turnout at VIV Turkey, with a high number of Aviagen grandparent and parent distributors from Asia, the Middle East and Africa in attendance."
"VIV Turkey was the perfect setting to highlight the recent excellent performance of Aviagen brands and their continued growth in the region, which was demonstrated by all customers reporting broiler improvement in feed conversion ratio by up to five points ahead of competitors. It all bodes well for continued success in this territory in the years to come," added Michael.
Stephen Jones, Aviagen Anadolu General Manager, commented: "The growth of the event has been quite significant in recent times and VIV Turkey has now developed from a local Turkish poultry exhibition into a dynamic Turkey, Middle East and Africa poultry exhibition, which is fantastic to see and be a part of."
Previously a local Turkish event, VIV Turkey 2015 had a distinctively international feel over its three days this year, with visitors from six different continents making up almost a quarter of the 16,000 attendees.