Further Avian Flu Found in Nigeria
NIGERIA - There has been another outbreak of highly pathogenic avian influenza in Nigeria.
The outbreak was of the H5N1 serotype, and affected 34 week old broilers and layers.
350 birds died out of a susceptible population of 1000 birds on a farm. Other birds, including ducks and pigeons, are also kept on the farm. No other birds have yet been culled.
Movement controls, disinfection and quarantine measures have all been used to contain the disease.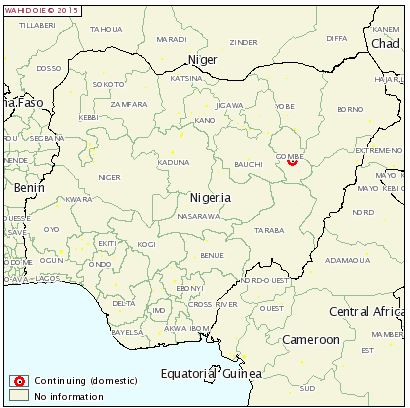 Further Reading
Visit our bird flu page by clicking here.