More Ostriches Infected with Avian Flu in South Africa
SOUTH AFRICA - Four more ostrich farms have been infected with low pathogenic avian influenza in South Africa.
There were 1075 cases in all, out of a susceptible population of 3692 ostriches. None of the infected animals died.
The outbreak was of the H5N2 subtype.
Movement controls, screening and quarantine measures have been enacted.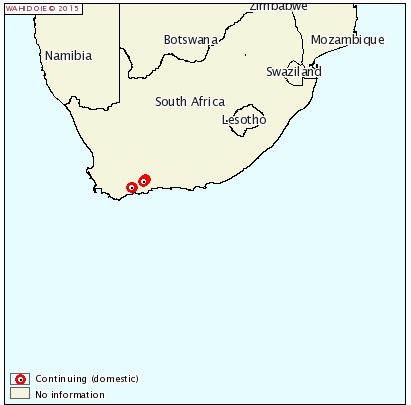 Further Reading
Visit our avian flu page by clicking here.