Two More Bird Flu Outbreaks in Viet Nam
VIET NAM - There have been two more outbreaks of highly pathogenic avian influenza in northern Viet Nam.
Both of the outbreaks were of the H5N6 serotypes, and occurred in Tuyen Quang and Thai Binh provinces.
Both the outbreaks occurred in unspecified backyard birds.
Two hundred birds died and 2116 were destroyed as a result of the two outbreaks.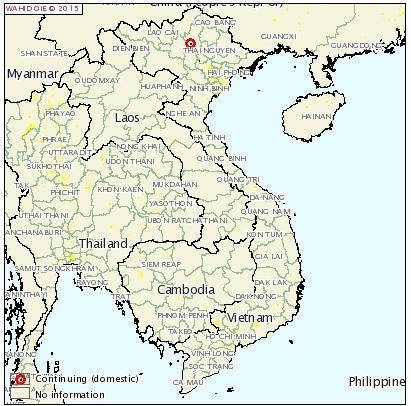 Location of the outbreak in Tuyen Quang
Further Reading
Visit our bird flu page by clicking here.