Cambodian Ducks Hit by Bird Flu Outbreaks
CAMBODIA - There have been two outbreaks of highly pathogenic avian influenza in free range duck flocks in Cambodia.
The outbreaks, of the H5N1 strain of the disease, took place in the west of the country, in the regions of Battambang and Siem Reap.
After having been informed by the owners that their duck flocks were ill were dying, the district and provincial veterinary services went there to investigate and took some samples (sick ducks), which were sent to NaVRI for testing. The result of test samples were confirmed positive with H5N1.
2280 ducks died out of a total of 8800 susceptible birds.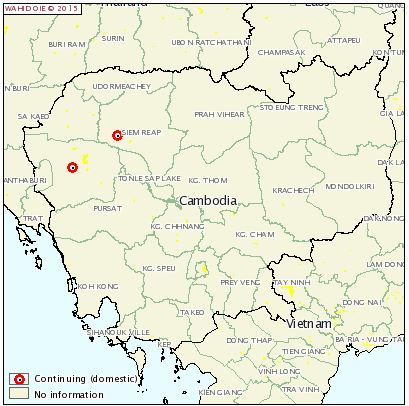 Further Reading
Visit our bird flu page by clicking here.